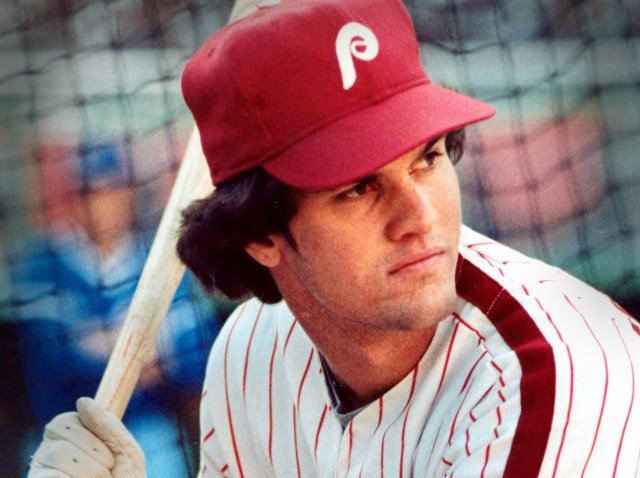 This past weekend, the Philadelphia Phillies took one more step to finalizing their roster for the 2012 season when they traded for Ty Wigginton, a right-handed hitting utilityman who can play around the diamond, as a sort of power-hitting Michael Martinez.

While that move strengthens the bench and gives the Phillies some additional right-handed pop (and sadly moves the underrated Pete Orr down a rung on the depth chart), it doesn't make them nearly as a complete a team as they need to be.

Wigginton's defense, while versatile, is below average, and he doesn't bring the kind of bat to the club that will really make a difference. Even though this move was relatively low risk and will likely return dividends, it's not going to matter too much when October rolls around.

For that reason, Ruben Amaro and the Phillies need to look elsewhere in order to really make an impact on the team in 2012. With Ryan Howard likely out for the first few months as he recovers from ankle surgery, the health and durability of both Chase Utley and Placido Polanco in question (not to mention the status of free agent shortstop Jimmy Rollins), they're going to have to bring in someone who can provide a steady bat as well as solid defense up the middle.

It sounds like a tall order, finding a middle infielder with right-handed pop and a good range, but the Phillies have someone who fits the bill perfectly, and he is right under their nose -- Ryne Sandberg.

Yes, that Ryne Sandberg. The Hall of Fame second baseman who is currently managing the Phillies Triple-A affiliate in Allentown.

Before you cringe at the thought of adding a 52-year-old to the payroll (Which would put the average age for the team at something like 40. But, as they say, 40 is the new 30, and 30 is the new 20, so how can you complain about a team with an average age of 20?), it's really not all that crazy. After all, Satchel Paige played until he was 59, and he has himself a shiny plaque in Cooperstown. Good enough for Satchel, good enough for Ryne.Besides, why wouldn't you want to add a Hall of Fame player with a strong veteran presence to a team? His pedigree is worth the contract alone, and that's before you factor in his career offensive numbers and sterling defense.

But in seriousness, what's not to like? Sandberg is a Gold Glove second baseman with power from the right side, who can also in-game manage from the field. While most teams have one manager, the Phillies can come at the opposition with two, with Charlie Manuel holding down the fort in the dugout while Sandberg spins his managerial yarn in the field. It's win-win.

The question, really, is not whether Sandberg can play (anyone who has seen him take hacks with a Fungo bat during infield practice at Lehigh Valley can attest to his ability), but whether he would want to interrupt his burgeoning managerial career?

"I know I can get back out there and help out a big-league club," Sandberg said to no one, as he is the voice in my head, "But it's really just a matter of desire. I never won a ring, so if I had the chance to play in a World Series, especially with the team that drafted me, I think I'd have to go for it."

At this point, it's just a matter of logistics. Sandberg is already under contract with the organization, so all that's left is moving him to the 40-man roster and replacing him at the Triple-A level. And since Domonic Brown doesn't appear to be putting on a Phillies uniform anytime soon, he could fill Sandberg's shoes with aplomb as the next great managing prospect.

Is it the right move for the team? It could be. With a payroll that is weighted down by big contracts and several more positions to fill, Sandberg presents a low-cost, high-reward opportunity that could very well be the move to cement the World Series fate of the 2012 Philadelphia Phillies.

Get it done, Rube.

*The author is not responsible for the reader's lack of a sense of humor. Seriously, this isn't real.