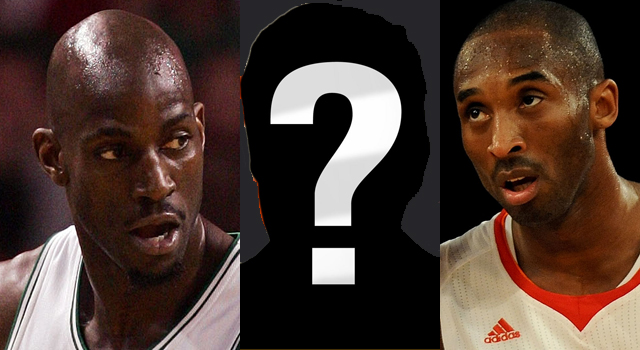 The NBA has a problem.
You wouldn't know it listening to radio hosts like Tirico and Van Pelt who have been talking about how healthy the league is coming out of All-Star weekend -- is it really? Do you know anyone who was fired up over the game, slam dunk contest or H-O-R-S-E competition?
The true measure of sports health is hate. And, with all the "good guys" running around the NBA it's hard to hate anyone (besides Kobe Bryant of course).
Hate spurs rivalries and rivalries spur ticket sales.
There is no better example of what's wrong with the NBA than what is happening in Philly. Right now in Philly our NBA team is just too darn nice.
Who do you hate Sixers?
That question goes for Sixers fans as well. Ask yourself -- Who do I Hate?
Eagles fans have a trio of hated division rivals -- the Dallas Cowboys, New York Giants and Washington Redskins.
Flyers fans have a trio of their own to hate -- the Pittsburgh Penguins, New York Rangers and New Jersey Devils.
The Phillies could have what has become the most-hated Philly rival -- the New York stinkin' Mets.
But, the Sixers -- they just don't have anyone to hate anymore. The worst part is that it's hurting not only the team, but also the league as a whole.
The guys on the Jody Mac Show on 950-ESPN Radio Thursday morning had a debate -- who are the rivals of Philly sports teams? They had trouble naming a rival for the Sixers -- the once hated New York Knicks and Boston Celtics are no longer bitter rivals.
The biggest proof is that the Celtics come to town and it isn't a big event. The C's are the defending champs and look prone to make a run at the repeat, yet a Celtics game is no longer an event like it was in the days of Sir Charles Barkley and Larry Bird.
Part of the problem is that the C's have too many nice guys like Ray Allen and Kevin Garnett -- how can you hate them?
As for the Knicks -- that rivalry died long ago. The Knicks have been a joke for years leaving the rivalry non-existent.
It wasn't always this bad.
When Allen Iverson was here we had a slew of rivals including the L.A. Lakers (thanks you finals appearance) and the Vince Carter-led Toronto Raptors. Sixers fans and players alike just seemed to not like anyone on either of those teams.
It helped that the Sixers had a spark plug like A.I and a bruiser like Tyrone Hill who both got under the skin of not only opponents but their fans as well. Those two guys went head to head with rivals like Carter and Charles Oakley.
Heck, in some of those games if you weren't shoving, you weren't trying.
Now the Sixers all seem happy to collect their checks and go about their days. They don't foam at the mouth when they see a superstar like LeBron James come to town.
The fans don't get fired up like they once did. No Sixers player is trash talking in the media or pulling a Zach Randolph-esque right hook to a heated rival.
The fans have the same laid-back attitude. This isn't San Diego -- we are a tough town and need tough players.
But, alas we respond to what we see and what we don't see from the Sixers is a killer instinct.
A guy can walk into a Sixers game wearing a Patrick Ewing jersey and won't hear a single word from a Philly fan.
Just look at how other fans react (for better or worse):
A fan wearing a Devils jersey at a Flyers game better not have to pee because if they go into the bathroom they might not make it out.
An Eagles fan sees someone wearing a Cowboys hat in June and he or she is ready to throw down no matter how much bigger the Dallas fan might be.
Heck, when was the last time you went to a Phillies-Mets game where you didn't see at least a handful of rumbles in the stands?
Fighting isn't the way but this hatred among fans is what sells tickets, merchandise and the sport as a whole.
This isn't a call to fight but where is the fun-hearted ribbing of an opponent by the Sixers?

Jimmy Rollins, Cole Hamels, Carlos Beltran and others have made Phils vs. Mets tickets a hot commodity just by their war of words.
Terrell Owens has almost single-handedly made the Dallas Cowboys even more hated just by ripping apart the Eagles before donning the Dallas star.
And, in hockey the constant heated battle among the top four teams in the Atlantic Division has made Flyers fans hate their rivals even more. It helps that each team also has an enforcer (like the Flyers Riley Cote) who keeps the other teams in check, literally.
So here is a call to Sixers fans (and players), be happy in life -- be angry in sports. Get mad, get ugly, channel your inner-Brian Dawkins.
The Beatles sang that "all you need is love" -- they must not have been sports fans -- all we need is hate.
So here is to same player hating. Just don't throw any punches out there fans.