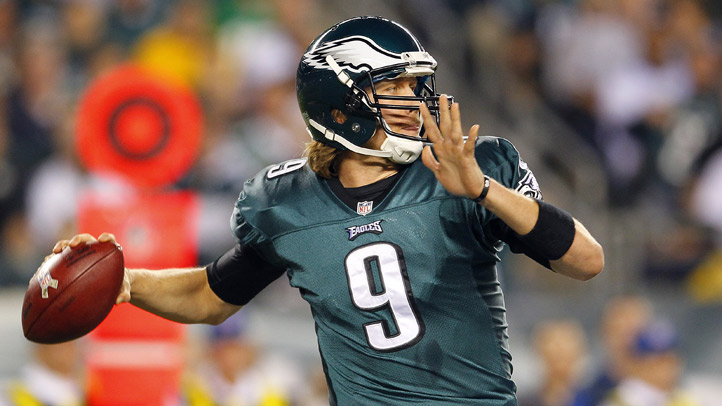 The Eagles have lost five straight have a rookie starting at quarterback for the first time since Donovan McNabb and Andy Reid is seemingly on his way out of town. But, that isn't stopping our NBC10 football-picking "experts" from backing thee Birds this week.

That's right, 80 percent of our "experts" have Nick Foles and the Birds beating Robert Griffin and the Redskins.

Anchor Tim Lake has it 17-10 Eagles.

"It won't be easy," says photojournalist Rich. "But I think they will actually take this one because Coach Reid will do something for which he's not famous -- he will run the ball, a lot. Look for Shady McCoy to get at least 20 carries and the running game to handle the bulk of the offense. Robert Griffin III will be a problem but not much of one as the Birds offense will keep him off the field. The Eagles will run like they are in a primary and make their constituency happy with a 23-17 win.

Birds Nest blogger Ryan Wilson agrees.

"I'm not yet ready to officially bury the Eagles -- at least not against a Mike Shanahan-coached team. Yes, they're dysfunctional but I think Foles will have a huge day. I'm taking the Eagles, 27-20."

This blogger sees a sloppy 20-17 Eagles win as Foles does a lot of handing off to McCoy and the defense forces Griffin into at least two turnovers.

Of course there are those who can't pick a 3-6 Eagles team to right the ship.

"RGIII will be too much to handle, both in the air, and using his legs," said sales guy Corey. "Foles will be descent, but unable to keep pace with the Redskins offense that will be better than normal against the Eagles D. Redskins 23, Eagles 20."

What do you think, will the Eagles prevail in D.C.?