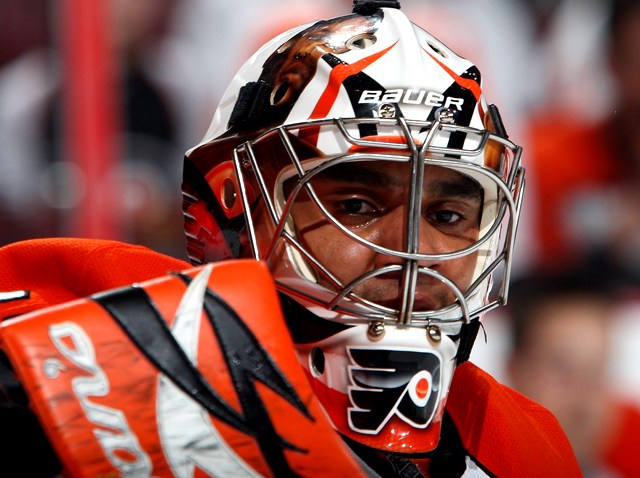 Flyers goalie Ray Emery will be out of action for about six weeks after suffering a torn abdominal muscle.
"Razor" Ray will undergo surgery Wednesday at Hahnemann University Hospital to repair a torn muscle in his lower abdominal wall, according to Flyers General Manager Paul Holmgren.
Emery, 27, started strong, going 10-3-1 through the first six weeks of the season. But, since a 5-1 victory between the pipes vs. Ottawa he scuffled to a 1-5 record including giving up four or more goals in four of his last five starts.
Despite his recent struggles Emery still managed a 2.83 goals-against average and .901 save percentage, including one shutout, in 21 appearances with the Flyers this season.
Life without Emery begins Tuesday night against the Islanders. The Fly Guys must now rely on backup Brian Boucher and AHL-call-up Johan Backlund to carry the load in the crease.
"Bouch" is 2-5 in eight games this season. The 32-year-old net-minder, though has posted a better save percentage (.902) and GAA (2.60) than Emery.
Backlund, 28, was average at best for the Phantoms as he went 6-8 with a .903 save percentage and 2.81 GAA in 15 AHL appearances.
Don't be surprised if the Flyers try to pull off a trade for another goalie soon.