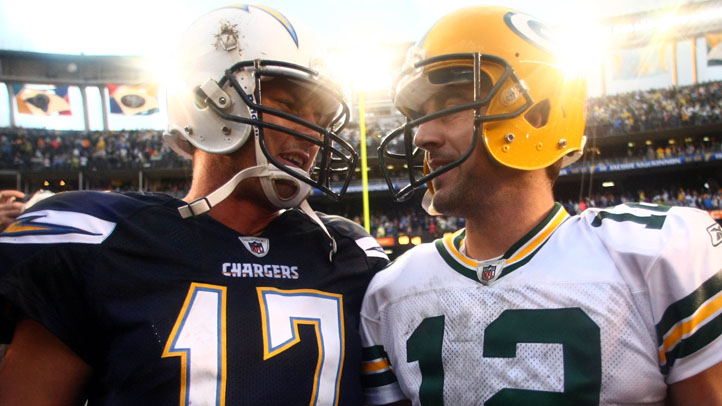 We're gonna cover fantasy football all season long here at Bird's Nest by answering five questions every week about various fantasy-related topics. FLESH FOR FANTASYYYYYY. Let's roll.

1. Can anyone stop Aaron Rodgers? No. Like Tom Brady in '07, owning him is essentially a ticket to the playoffs. Here's more good news: the majority of the Packers remaining games are against teams with winning records, which means that Rodgers will have to bring his A game. Also, the Niners remain hot on the heels of Green Bay for home field advantage -- meaning the Packers will still have an incentive to play their starters at the end of the season. Lastly, the Packers pass defense is atrocious, forcing Rodgers to score again and again. It's a perfect storm. Facing him is like facing Tyson in "Punch Out."

2. Is Willis McGahee a stud? Nooooooooooo. No. No. Not at all. I know he has over 100 yards in his past six games, but trust me, that's exactly how Willis McGahee draws you in. You see him rack up over 160 yards with a busted hand and you're like, "All right! He's a stud!" But he ISN'T. He so isn't. And the Donkeys don't get to play the Raiders every week. Furthermore, Tim Tebow is basically a running back who throws jump passes, so expect his rushing totals to eat into whatever carries McGahee gets from here on out. Soon, Willis will be back to averaging three yards a carry and complaining to reporters about his ex-girlfriends. Trade him. Trade him while he's high!

3. Is Michael Vick a bust? He's not a bust. The nice thing about busts is that you can release them. You can drop them and feel assured that they'll keep on sucking. Vick is a whole other problem. Vick is an underachiever, which means that you still have to start him week after week, despite desperately wanting to NOT start him -- mostly because he'll turn the ball over and murder you. Underachievers are an insidious fantasy commodity. Worse than busts, really. Take it from a DeSean owner.

4. Should I fear Patrick Peterson? You should. The man can ball. The Arizona defense is secretly quite studly, at least from a fantasy perspective.

5. Why are the byes skipping a week? Just to mess with your head.