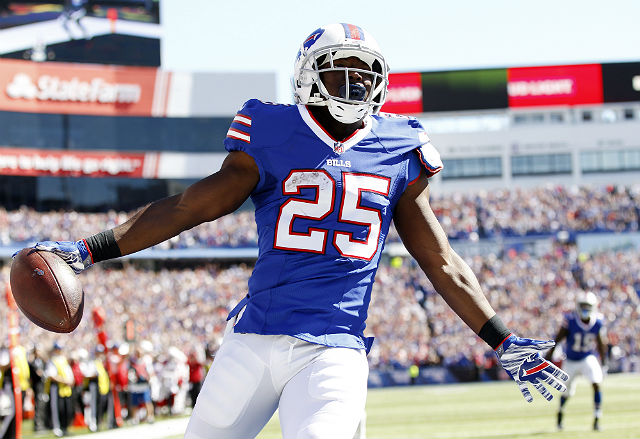 LeSean McCoy is no longer here. Chip Kelly is no longer here. But they're still being asked about their time here.
McCoy and the Bills are set to face Kelly's 49ers this Sunday, and so again the question was asked whether or not McCoy would shake his former head coach's hand. While Shady wasn't as harsh as he was last season when asked the same question, he still seems to have little interest in showing Kelly any love.
"For sure, [that's] way behind me," McCoy told ESPN. "I think it was more just the team than Chip. Going back to my old team where I did so much there, you know I got there at 20 years old. You know I was there for quite some time, so I think more it had to do with just going back home. You know my hometown is an hour away more than just dealing with Chip. So that's game right here, it's just a normal game that we want to win. Going 4-2, this is a big game for us."
McCoy can make it seem like Sunday's game will be normal, but it won't be. There is no way he can forget how Kelly basically gave him away to the Bills.
While he didn't say that he has an issue with Kelly, he didn't say he would shake his hand either.
"I'm sure there's people you work with that you don't care to shake their hand and hold long conversations about your children and all that and different activities," McCoy said. "But you work with them so, I have no problem with him."
Shady clearly doesn't want to drag up old his old issues with Kelly, but they are definitely still there. It will be interesting to see if there will be any interaction between McCoy and Kelly this Sunday when they face off.
Copyright CSNPhily