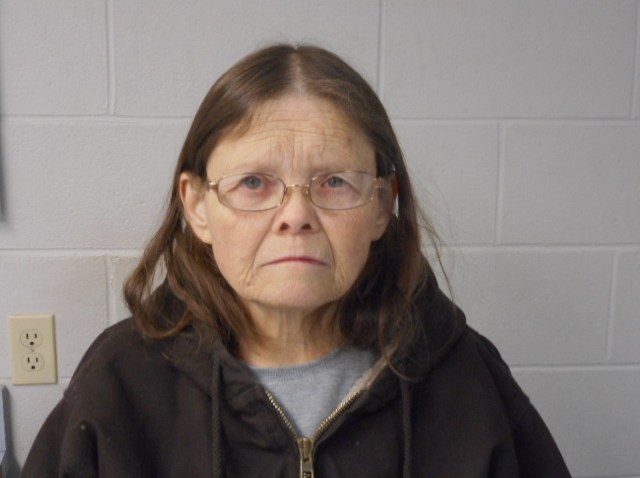 Despite their 7-9 record this season, the Eagles took a big step forward with rookie Carson Wentz, who started all 16 games and confirmed that indeed they have a potential franchise QB.
The Birds can now focus on putting the necessary tools around him to ensure he can take the next step to leading this franchise to where the Patriots and Falcons are today.
Philadelphia Eagles
Complete coverage of the Philadelphia Eagles and their NFL rivals from NBC Sports Philadelphia.
While we still have a long way to go before the NFL draft, here's an early look at some players the Eagles should be looking at in each round. Keep in mind, the number of their first-round pick is pending a coin flip with Indianapolis, and the later-round numbers could change pending the awarding of compensatory picks.
First Round (No. 14 or 15) - For Paul Hudrick's full first-round mock draft 1.0, click here.
Corey Davis, WR, Western Michigan
It's no secret the Eagles need more talent at wideout, and this draft offers several solid options in the middle of the first round. Davis is the best among the them. With size (6-foot-3/215 pounds), ball skills and excellent route-running ability, Davis has the look of a No. 1 WR. The one potential knock on him is his speed, and with an ankle injury suffered during pre-draft training (and subsequent surgery), there's a good chance he won't be able to put that question to rest during the combine. That might work to the Eagles' benefit, however, because a fast 40-time might put Davis out of range.
Sidney Jones, CB, Washington
No surprise there's a corner on this list. Jones is a potential lockdown guy who plays hard every snap and has the swagger and confidence you want in a man-to-man cover guy. His size (6-foot-1/170 pounds) is a bit concerning, but you have to think time in an NFL weight room and lunch table will help that.
Reuben Foster, LB, Alabama
The Birds have a budding star in MLB Jordan Hicks and a solid pro in Nigel Bradham at the SAM position, but with Mychal Kendricks' future up in the air, Foster could make an already good unit a great one. He would be an ideal WILL LB, using his speed to make plays sideline to sideline and delivering the kind of hits the Eagles' defense has lacked since Brian Dawkins retired. Foster stood out to me like Luke Kuechly did when I watched the Panthers' star at Boston College - he's just everywhere.
Second Round (No. 43)
Christian McCaffrey, RB, Stanford
I don't see McCaffrey as an every-down back in the NFL, but I could see Doug Pederson trying to use him in a similar way the Chargers and Pats used Danny Woodhead - especially in the passing game. McCaffrey's size (6-foot/197 pounds) may be limiting in terms of the number of carries he has per game, but his ability to create mismatches in the short passing game could provide Carson Wentz another reliable option and help prepare for the inevitable departure of Darren Sproles.
Pat Elflein, C, Ohio State
Not sexy, but if Jason Kelce is released and Isaac Seumalo is deemed a better fit at OG, Elflein could be an immediate starter for the Birds. The three-time All-Big Ten selection is smart, physically stout and versatile (he earned his first selection as an OG). He could be a 10-year starter.
Budda Baker, S, Washington
I have a feeling Baker will be snatched up by this point, but there's a chance his size (5-foot-10/180 pounds) could cause him to slip a bit. Baker is a tenacious player with fantastic instincts and ball skills. Safety isn't the Eagles' biggest need, but the defense needs more winners and playmakers, and Baker is both, even if it's in a part-time role early in his career.
Third Round (No. 74)
Adoreé Jackson, CB, USC
Jackons is an unbelievable athlete who doubles as a lethal return man. Size (5-foot-11/185 pounds) may keep him in the slot, but the Eagles could use the ball skills and explosive speed Jackson offers.
Samaje Perine, RB, Oklahoma
A bowling ball of a back (5-foot-10/235 pounds), Perine has the size to carry a heavy load. More power than finesse, Perine could be a valuable goal-line asset.
Taywan Taylor, WR, Western Kentucky
Taylor is fast, lightning quick and dangerous on quick outs and bubble screens. His hands are a bit suspect, his route tree was limited, and his size will probably restrict him to the slot, but Taylor's exciting run-after-catch skills are tantalizing.
Fourth Round (No. 108)
Corn Elder, CB, Miami(FL)
On talent alone, Elder could be a first-round pick, but size (5-foot-10/179 pounds) is going to stunt his draft position. Elder is as nasty as they come, and the 2016 All-ACC First Teamer would be an ideal slot corner.
Ryan Glasgow, DT, Michigan
Stout, tough and energetic, Glasgow would add needed interior depth if the Eagles lose Bennie Logan to free agency.
Julie'n Davenport, OT, Bucknell
A project, Davenport lacks experience against top competition, but his size (6-7/310) is outstanding, and he has the physical tools to develop into a possible backup.
Fifth Round (No. 138)
Trey Hendrickson, DE, Florida Atlantic
With Marcus Smith's and Connor Barwin's days numbered, the Eagles may be looking for help at DE. Hendrickson is an effort guy who may have some pass-rush ability with continued coaching.
Jarrod "Chunky" Clements, DT, Illinois
Solid but unspectacular interior lineman who flashes penetration skills. Definitely a rotation guy who can spell the starters when needed.
Sixth Round (No. 168)
James Conner, RB, Pittsburgh
Conner battled Hodgkin's lymphoma during his college career and was able to make it back to the field and excel. He's the kind of guy you want on your team, and his power and size (6-foot-2/235 pounds) could make him a short-yardage specialist.
Michael Roberts, TE, Toledo
Not a huge need for the Eagles, but Brent Celek can't play forever. Roberts is a bigger TE who has experience inline blocking and makes all the catches he should.
Jerod Evans, QB, Virginia Tech
Again, not a need, but Chase Daniel is expensive and there's nothing there after that. Evans has interesting measurables and physical skills to work with.
Seventh Round (No. 201)
Sean Harlow, OL, Oregon State
Harlow was a tackle in college but will kick inside to either guard or center in the NFL. Not outstanding in any one area, Harlow could provide versatility and depth.
Derek Griffin, WR, Texas Southern
A total project, Griffin is huge (6-foot-7/225 pounds) and was dismissed by Texas Southern three games into the 2016 season for breaking team rules. The former Miami(FL) recruit also played basketball in college (averaged a double-double during 2015/16 season).
Copyright CSNPhily