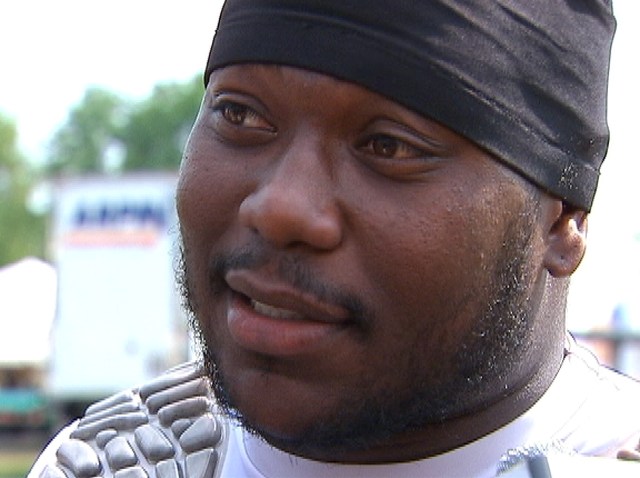 Leonard Weaver has made a name for himself catching, running and blocking for the Eagles but he credits something besides football for his success in life.
"People forget that after football it's also a lot about academics," the Birds fullback said following practice at Lehigh Tuesday. "You have to be able to read, write, learn numbers and understand."
Weaver considered himself an OK student earning a 3.2 GPA in high school.
"I was a decent kid, I did all my work, I did what I was supposed to," Weaver said. "I learned and as you can see I'm a pretty good talker."
The Pro-Bowler might be a good talker but he excelled in math.
"I'm actually a numbers guy," the 6-foot, 250-pounder said. "I love numbers -- I do pretty well."
How well?
"Switch 'em around, flip 'em around, up and down 'em, divide 'em -- however you want to do it I'm kind of really good at it," he bragged.
So he must have a favorite theorem, right?
"I don't have a favorite theorem I think I can do all the theorems," he said with a smile. "Pythagorean theorem -- any theorem that you want, I can do."
What brought on Weaver's math memories?
Weaver, 27, was impressed by a group of top achievers -- high school students who excel not only on the field but also in the classroom -- who were visiting training camp. Weaver said that he shared with the teens what it means to work hard to get where you want to go.
Eagles fans are hoping that place is a Super Bowl for Weaver and his team.
Each day of Eagles training camp NBCPhiladelphia.com will focus on different Bird trying to soar at Lehigh.