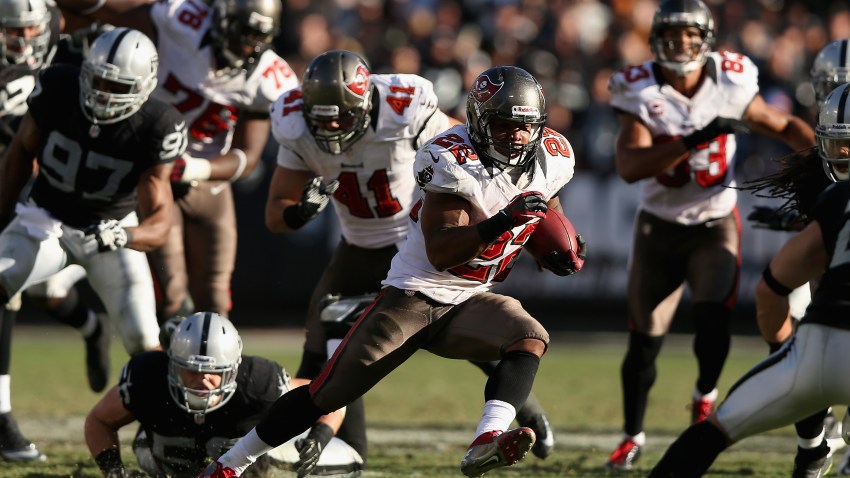 After correctly predicting the Eagles would find a way to lose in Big D last weekend, our football-picking "experts" are once again unanimous in picking against the Eagles as they try to beat the Buccaneers in Tampa.

Why pick the 6-6 Bucs to beat the 3-9 Eagles? (Well, beside record of course.)

"Because the Eagles can't win," said Birds Nest blogger Brian Solomon as he picked Tampa to win 31-23.

Sales guy Corey noted that the Bucs still have something to play for.

"Look for the Bucs to come up ahead in the end, keeping their playoff chances alive in an important must win game for them. Tampa Bay 27, Eagles 24."

Birds Nest blogger Ryan Wilson doesn't see the same amount of scoring but sees the same result.

"We hopped off the Eagles' bandwagon last week. Actually, it hasn't been a bandwagon since September. The wheels fell off back in October and it's been a lawn ornament for weeks now. Which is a long way of saying: we're taking the Bucs, 17-10."

I actually see a high-scoring game that remains close. Here's a fantasy tip, if you need a QB this week pick up Nick Foles right now! This will be a big week for Foles as I expect him to have his first career 300-yard performance (the Bucs are dead last in the NFL against the pass). But, Foles' heroics can't overcome an Eagles defense that I expect to be overrun by the Doug "The Muscle Hamster" Martin as he compiles around 175 total yards to lead to Bucs to a 38-35 win.

Of course there is a ray of hope for Philly sports fans, as pointed out by reporter Tim Furlong.

"Eagles lose 34-10. Honestly, I haven't even checked to see who they're playing. Foles shows more promise but Birds still lose. Hey Ruben (Amaro), signing Josh Hamilton can make me forget about the Eagles."

Time's yours in the comments.