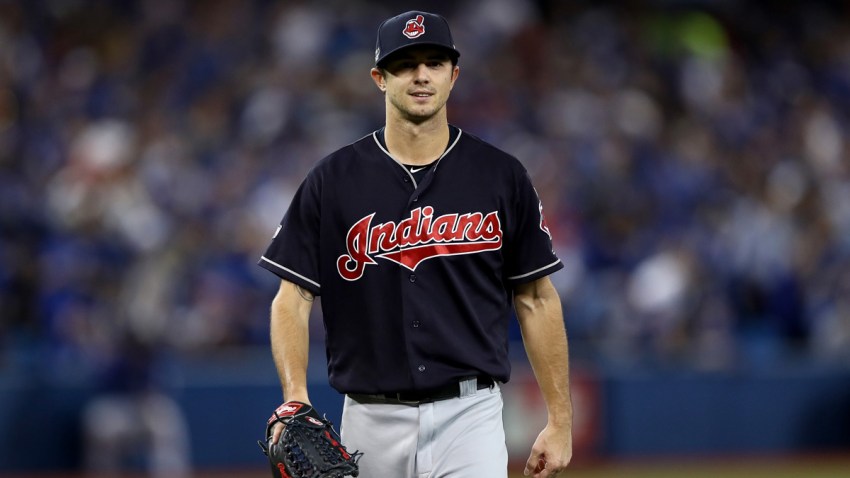 Cleveland Indians' pitcher Ryan Merritt has a lot to celebrate. In addition to a surprisingly solid pitching performance in game five of the ALCS, he is getting married and his wedding registry is almost entirely purchased.
Mainly, by Indians fans.
The rookie left-hander pitched the first 4 and 1/3 innings of the game and only surrendered two hits in game five. This was the 24-year-old's second-ever start in the MLB and expectations were low.
Indians fans, grateful for Merritt's start that led the team toward the World Series, caught wind that the pitcher was engaged to Sarah Brushaber and took it upon themselves to purchase nearly everything on his wedding registry. As of Friday morning, the only item that remained to be purchased was bedding.
The Cleveland Indians have not celebrated a trip to the World Series since 1997. They haven't won the title since 1948.
[NATL] Top Sports Photos: Washington Nationals Win World Series, and More