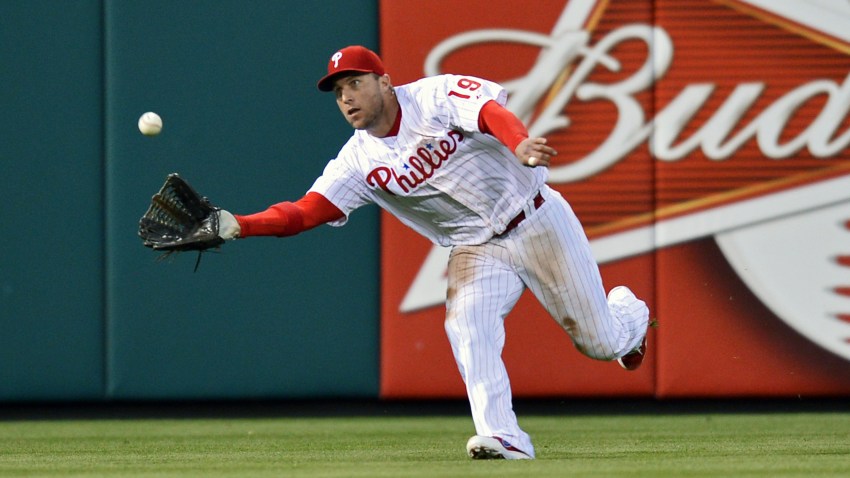 For the most part, the 2012 off-season was not a particularly memorable one for the Phillies. Aside from the Jonathan Papelbon signing, there wasn't too much excitement by way of trades or free agent signings. It was in stark contrast to the previous few off-seasons, where General Manager Ruben Amaro seemingly tried to out-do his earlier efforts.

Before 2009, the Phillies signed Raul Ibanez to replace the departing Pat Burrell.

Before 2010, the Phillies traded away Cliff Lee, traded for Roy Halladay and signed Placido Polanco.

Before 2011, the Phillies signed Cliff Lee, in what was arguably the biggest surprise of the off-season.

But, before 2012? Just Papelbon. That's not a knock on the closer, but it was sort of anti-climactic, because relief pitchers don't affect the game on a day-to-day basis like hitters or starting pitchers can.

Of course, there wasn't too much the Phillies could have done as far as free agent signings are concerned, lest they go after the likes of Albert Pujols and Prince Fielder. Amaro had to make due with a fairly limited market and a budget that wasn't conducive to making too many big moves, the aforementioned Papelbon deal being the exception.

As such, the Phillies made a lot of smaller moves to round out the team. And through a month of baseball, those moves are paying dividends, as the trio of Laynce Nix, Ty Wigginton, and Chad Qualls are proving to be (so far) more than just roster filler.

Nix, who received a two-year deal as a pinch-hitter/outfielder/first baseman, leads the team in OPS (.910), thanks to a homer and five doubles, while playing solid defense at first base and in left.

Wigginton, who was acquired in the off-season from the Colorado Rockies, has received the lion's share of playing time at first base, is third in OPS (838), and has a pair of homers to go along with three doubles. He is also tied for the team lead in walks (6).

Qualls, who was viewed as a low-risk, high-reward bullpen arm that would bridge the gap to Papelbon in the ninth, has proven to be a valuable addition so far, thanks to a 2.89 ERA in 10 games. As per usual, he is getting ground balls at a better than 50% rate, which goes a long way towards his success in the late innings.

So far, these signings are making Ruben Amaro look pretty good. Not much was expected of the trio before the season started, and they are stepping up in the early goings, almost out of necessity. And while the rest of the offense will be busy cashing their paychecks, these guys will be sharing cabs and wearing hand-me-downs, as they are set to earn just north of six million dollars this season. Combined.

While most of us would prefer some bigger-name signings, or players with longer and more distinguished track records, teams have long relied on journeymen and under-the-radar signings to help them get by over the course of a 162 game season, and the Phillies are no exception.

It remains to be seen if they will continue to perform like this the rest of the way, but for now, they are proving to be an important cog in the Phillies' machine.