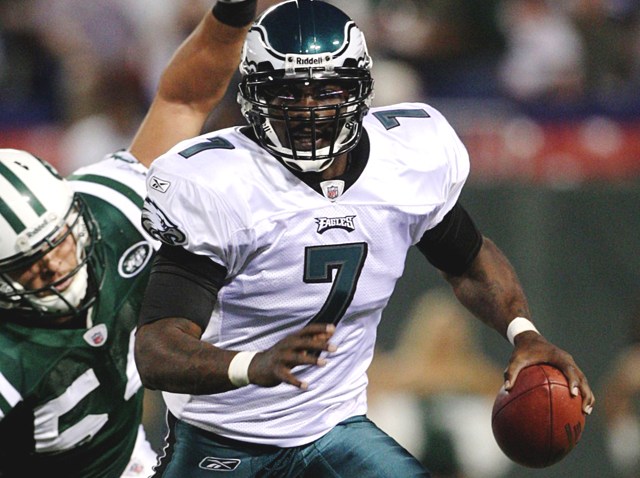 An Eagles fan says that she was stopped from entering Sunday's game at Lincoln Financial Field because she was wearing a T-shirt chastising quarterback Michael Vick , reports philly.com
Broomall resident Kori Martin, 32, says that security guards at the gate would not allow her into the stadium until she turned her T-shirt inside out.
The offending shirt had Vick's name and number crossed out and the words "Losers fight pitbulls" on the front, as well as "You don't deserve a second chance," on the back.
"Not only has Jeffrey Lurie and the Eagles organization supported a dog murderer by signing this convict," the Broomall resident told philly.com, "but now they want to take away my freedom of speech just because I don't agree with them?"
The gate security guards told her that the shirt was offensive to players and that it was banned by a policy that came down from the top, says Martin.
Eagles Vice President of Public Affairs Pamela Browner Crawley told philly.com that she's never heard of any such policy banning shirts.