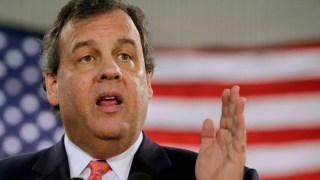 Nearly half of New Jersey voters continue to doubt Gov. Chris Christie's explanation of the bridge scandal that still dogs his administration.
A Rutgers-Eagleton poll out Thursday finds 47 percent of registered voters say they don't believe Christie's claims that he didn't know staffers ordered the closure of George Washington Bridge access lanes in an apparent act of political retribution.
Twenty-three percent say they fully believed the Republican, while 24 percent say they somewhat do.
More than half said the scandal remains a serious issue for Christie. But 51 percent think he's been mostly successful at putting the issue behind him, and nearly three-quarters call the allegations "just politics as usual."
"Gov. Christie is trying very hard to put all of this behind him as he appear to be exploring a presidential campaign," said David Redlawsk, director of the Rutgers-Eagleton Poll and professor of political science at Rutgers University. "Whether he is succeeding is still unclear. Most voters agree that the legislative investigation is a waste of time, but they also think the allegations are serious and have potential to derail him. If any indictments related to the various allegations come down, all bets are off. If not, Christie may well become a GOP front-runner again."
The poll of 750 registered voters has a margin of error of plus or minus 4 percentage points.

Published at 6:28 AM EDT on Aug 14, 2014