Battleground Pennsylvania will be the focus of both presidential campaigns this weekend.
Republican candidate Donald Trump will hold a rally at the Newtown Athletic Club Sports Training Center in Bucks County around 7:30 p.m. Friday. The event follows a Friday afternoon rally at the Cambria County War Memorial Arena across the state in Johnstown. Donald Trump, Hillary Clinton Make Push for Pennsylvania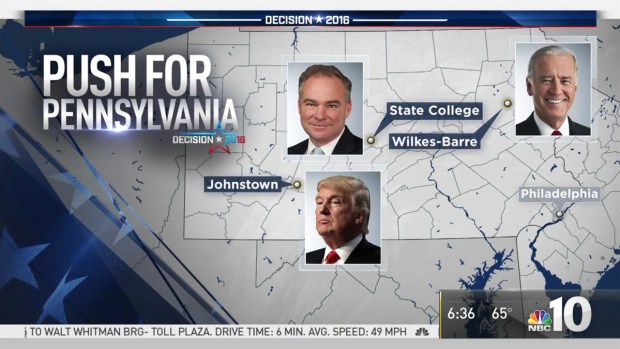 WATCH both Trump events LIVE on this page.
Democratic vice presidential nominee Tim Kaine and Vice President Joe Biden will be in Pennsylvania on Friday to campaign for Hillary Clinton.
Kaine was at Penn State University in State College and Biden was at Wilkes University in Wilkes-Barre around 3:30 p.m.
On Saturday, Clinton and Kaine will be campaigning together in Pennsylvania, with stops in Pittsburgh and Philadelphia. The Philly "Organizing Event" will be held at Dunning-Cohen Championship Field at Penn Park in University City around 8:45 p.m.
WATCH Clinton & Kaine campaigned LIVE on NBC10.com Saturday night.
Pennsylvania's 20 Electoral Votes and stark contrasts between metropolitan areas of Philadelphia and Pittsburgh and rural areas in much of the rest of the state make voter turnout in certain areas key. Clinton leads Trump in the Keystone state in most recent polls.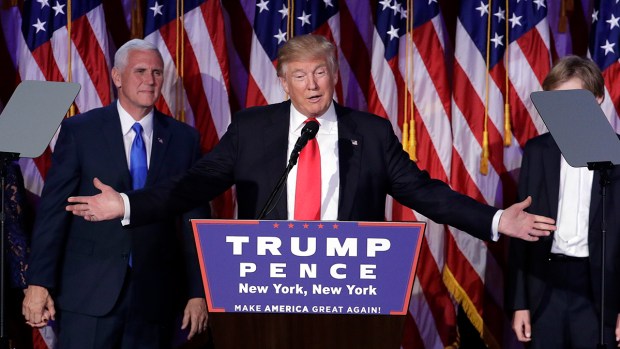 Highlights From the 2016 Campaign Trail