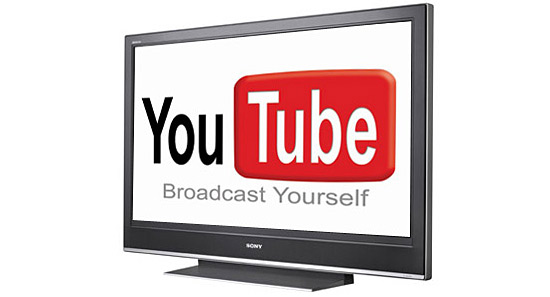 Google is aiming to supe up YouTube by offering streaming TV, for a fee.

While the people at Google and YouTube have kept silent about the streaming TV idea, Peter Kaftka of MediaMemo claims that sources close to him have revealed that negotiations are taking place between the Web giants and the major TV networks.
If true, this is the latest attempt to compete with Apple's iTunes, Amazon, the PlayStation store, and a growing number of other on-line TV deals. It is also one more card in the deck falling from free to fee when it comes to Web content.
Google's official statement is that they do not comment on rumors but say they hope to expand their relationship with movie studios and television networks when it comes to the selection and type of content they offer to their community.

YouTube already streams some mainstream media TV shows for free, but falls far behind in comparison to their would-be competitors.
U.S. & World
Stories that affect your life across the U.S. and around the world.
The immediate questions that come to mind are what prices are Google considering and whether or not they will be able to undercut other on-line offers.

And if Google can somehow offer cheaper prices than their competitors for the same content, the major networks may be forced to rework their contracts with the likes of iTunes and Amazon, the current leaders in the paid on-line TV show business.

The future of on-line media consumption is a given in today's tech driven society and if Google wants in on the action they might have to consider what Hulu, the leader in free on-line TV, and iTunes are doing to stay competitive. Hulu is jumping on the Netflix bandwagon and offering a subscription based services with a flat (or fat) monthly fee.

At this point, any new revenue stream for YouTube other than ad dollars would be pure profit for Google, who acquired the company in November 2006. And since Google has failed thus far in slowing the appeal of the iPhone with its new Google phone, iTunes may look like an easier target.