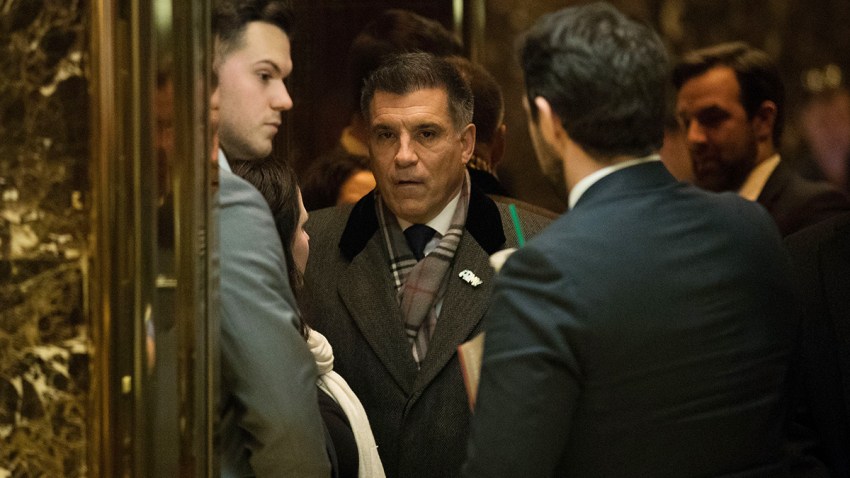 President Donald Trump's nominee for secretary of the army withdrew his name from consideration late Friday, becoming the first Trump administration nominee to drop out before confirmation, White House officials confirmed to NBC News.
Viola, the billionaire founder of trading firm Virtu Financial Inc., and owner of the Florida Panthers, in a statement to the Military Times, said he was "deeply honored" to be nominated for the post, but concluded that he would not be able to successfully navigate the confirmation process.
"I appreciate the confidence President Trump showed in me," he said. "I offer my continued support for President Trump and his administration, and look forward to redoubling my efforts to support the Army and its veterans as private citizens."
U.S. & World
Stories that affect your life across the U.S. and around the world.
Defense Secretary Jim Mattis was disappointed but understood and respected Viola's decision, a Pentagon statement said. Mattis will recommend to Trump another candidate soon, the statement said.
A Trump administration official confirmed Friday night that Viola had withdrawn. The official spoke on condition of anonymity because the official wasn't authorized to speak publicly.
Panthers president Matthew Caldwell confirmed the news to the Sun Sentinel after the team's 2-1 victory over the Anaheim Ducks Friday. Caldwell did not make any further comment.
Viola, a West Point graduate, was nominated in December for the position, joining a list of former military men already chosen for the Cabinet.
At the time, Trump praised Viola, the son of Italian immigrants, as "living proof of the American dream" and someone who has a lengthy history of involvement with national security issues.
Viola was the first member of his family to attend college. He was trained as an Airborne Ranger infantry officer and served in the 101st Airborne Division. A lawyer, he started multiple businesses and bought the Florida Panthers hockey team for $250 million in 2013.
Trump announced Viola's nomination from his Mar-a-Lago estate in Florida, where he was spending the run-up to Christmas with his family and working on the transition. The nomination also came as electors in all 50 states formally elected Trump as the 45th president.
Copyright AP - Associated Press