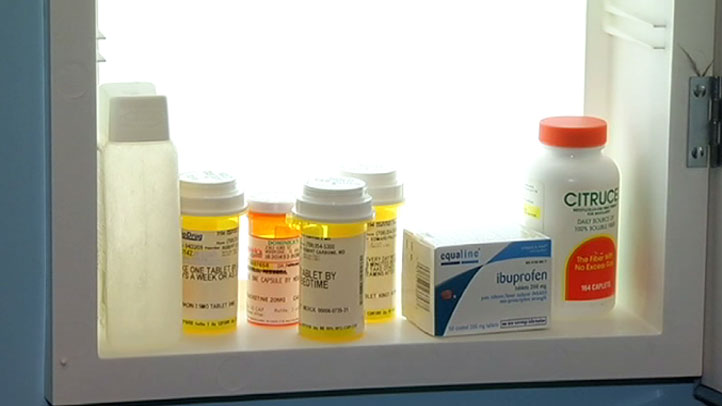 Poison centers across the country get more than 1,100 calls a day that relate to children sickened by medicine, according to a new report.
In all, there were 1.3 million poison center calls about children 19 and under in 2013, the report by Safe Kids Worldwide found. The vast majority of those calls, 53 percent, involved 1 and two year-olds and medicine, a number that the organization Safe Kids Worldwide called "alarming" and "most surprising"
Older children are also at risk for unintentional medicine poisoning, the report found, sometimes experiencing far more serious outcomes. Teens 15 to 19 were six times more likely to experience "moderate or major effects" from unintentional ingestion than children 1 to 4 years old.
U.S. & World
Stories that affect your life across the U.S. and around the world.
The report, "Medicine Safety for Children: An In-Depth Look at Calls to Poison Centers," analyzed data from 547,042 calls made to poison centers across the country in 2013. It found that 81 percent of the children were given the wrong medicine, while the remaining got too much. More than 10,000 emergency room visits are made each year for over-the-counter medicine overdoses by adolescents, the report said.
The most common accidentally ingested items for children under age 4, according to the report, are ibuprofen, multivitamins and diaper care and rash products. Nearly half of the emergency room visits were connected to the consumption of those products, which the report said can fall into kids' hands after being found on the ground, a nightstand or in a purse.
For teens, the top medicine mistakes were related to forgetting to take drug and then doubling up, taking two medicines with the same ingredient and taking the wrong medicine.