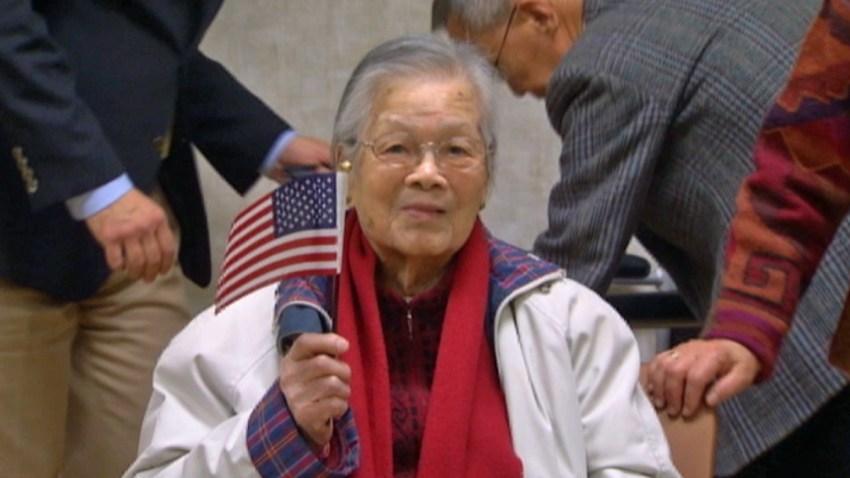 A 100-year-old Fremont woman was sworn in as a U.S. citizen Tuesday.
Needless to say, this doesn't happen very often.
Suke Haan Yu Cheng is originally from China. She spent most of her life living in Hong Kong.
U.S. & World
Stories that affect your life across the U.S. and around the world.
When she was 80 years old, she decided to move to Canada to join her son and daughter-in-law.
When she was 90, Cheng came to America to live with her daughter. She speaks only Cantonese.
Her daughter translated when asked what she likes best about the Bay Area: "She likes the weather and the people."
To give some perspective, in the past 50 years, less than 20 people 100 years or older have been naturalized.