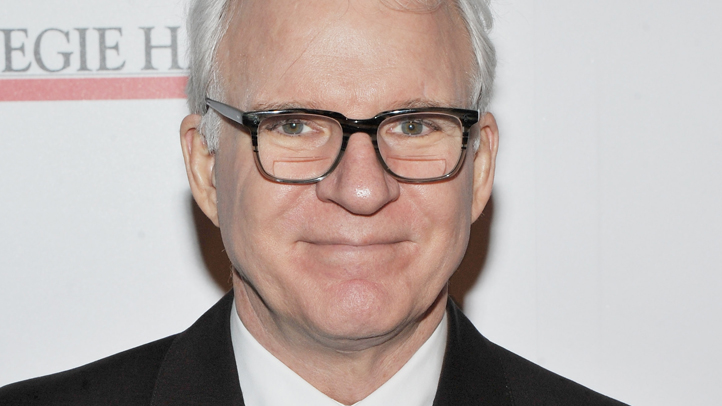 The honorary Academy Award Steve Martin is set to pick up at Saturday's Governors Awards marks a recognition of his considerable contribution to movie comedy, which began nearly 35 years ago when "The Jerk" opti-grabbed audiences and shook them with laughter.
The lifetime achievement award also marks a recognition that Steve Martin probably will never win an Oscar. Which is a shame.
Oscar largely still doesn't get comedy. The scarcity of funny films to notch Oscar nods in recent decades spurred director/producer Judd Apatow ("Knocked up," "The 40-Year-Old Virgin") two years ago this month to call on the Academy of Motion Picture Arts and Sciences to create a Best Comedy category.
U.S. & World
Stories that affect your life across the U.S. and around the world.
One of Apatow's prized possessions is a letter he received as a kid from Martin, who, with fellow Oscar snub-ee Eddie Murphy (he lost for his dramatic turn in "Dreamgirls"), helped create the modern comedy box office hit, long before "Bridesmaids" and the "Hangover" flicks reaped as many dollars as laughs.
In Martin's case, it probably was too much to ask that laughers like "The Jerk" and "Dead Men Don't Wear Plaid" could compete with "Kramer vs. Kramer" and "Terms of Endearment." But "Roxanne," his 1987 take on "Cyrano de Bergerac," was award-worthy.
The slighting of Martin's out-of-body tour de force in "All of Me," one of the all-time great comedic big screen performances, still smarts. The 1984 effort, co-starring Lily Tomlin, harkened back to the screwball comedy era of the 1930s when the Academy Awards rewarded films like "It Happened One Night" and "You Can't Take it with You" with Best Picture trophies.
Recent years have seen a thawing of Oscar's icing out of comedies. Melissa McCarthy got nominated for Best Supporting Actress for splitting sides in 2011's "Bridesmaids." "The Artist," which won for the Best Picture of 2011, proved an often-funny tribute to the silent comedy era. Still, Woody Allen's 1977 bittersweet classic "Annie Hall" remains the last undisputed comedy to take home the big prize (we refuse to count "Shakespeare in Love" as a comedy).
Near the end of "The Jerk," Martin's down-on-his-luck Navin Johnson walks the streets carrying his few precious possessions – among them a chair, a remote control and a paddleball game. Come Saturday, the three-time Academy Awards host and zero-time nominee finally adds an Oscar to the pile at age 68, in a long-overdue salute to an actor and writer who has given all of himself to grateful audiences.
Hester is founding director of the award-winning, multi-media NYCity News Service at the City University of New York Graduate School of Journalism. He is also the author of "Raising a Beatle Baby: How John, Paul, George and Ringo Helped us Come Together as a Family." Follow him on Twitter.
Copyright FREEL - NBC Local Media