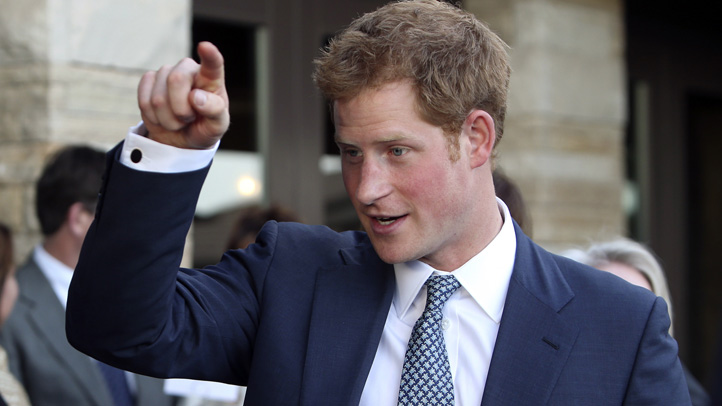 Prince Harry is making the most of his American tour.
While we haven't seen any wild shindigs a la his naked Las Vegas incident last year, the red-headed royal did let loose a little bit Saturday evening after attending the Warrior Games in Colorado Springs, Colo.
PHOTOS: Take a look at Prince Harry's White House tea party style!
U.S. & World
Stories that affect your life across the U.S. and around the world.
The prince was spotted walking out of the British-themed Golden Bee Pub after arriving about an hour earlier in his eight-car motorcade around 6 p.m.
Although the event was closed to the public, a few residents showed up outside the establishment to get a glimpse of Prince Harry when they heard he was there.
Inside, Prince Harry mixed and mingled with about 40 guests, who were all served Pinot Grigio and Pinor Noir.
NEWS: Prince Harry hits Denver, serenades Olympian Missy Franklin
So, what's up next for the Prince of Wales?
Prince Harry will continue his stay in Colorado Springs today to watch a cycling competition at the US Air Force Academy, and will travel to New Jersey tomorrow to visit some of the areas hit hard by Superstorm Sandy last year.
PHOTOS: Take a look at more shots of Prince Harry in America!
Copyright E! Online