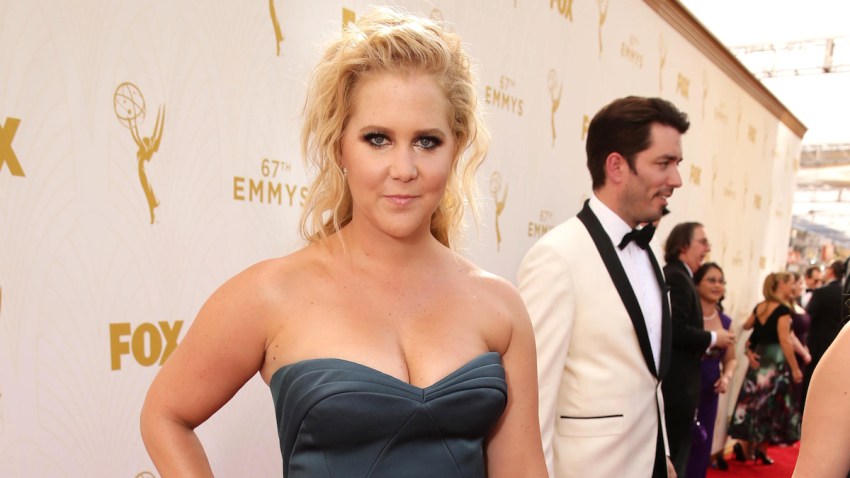 Breaking news: "I am so sweaty!" was the new "Who are you wearing?" Sunday on the Emmys red carpet.
So the celebs slathered on the makeup, laced up the girdles and slid on heavy, long gowns... in time to go outside and bake in the oven! It was 103 degrees on the 2015 Emmys red carpet and we were amazed how many stars were ready to ditch all the interviews and head to the air conditioning. We would have had so much respect if like, Claire Danes just ran past every single camera crew on the carpet because she just wanted to go inside. [[328445371,C]]
For the actors and actresses that had to suffer through the swamp, at least they all had a great ice-breaker for interviews.
U.S. & World
Stories that affect your life across the U.S. and around the world.
"We're both really hot," Allison Janney quipped to E!'s Giuliana Rancic. "But on the plus side I think I've lost a couple pounds! It's Bikram Emmys!"
Amy Schumer just straight up had to wipe the sweat off of Ryan Seacrest's face because the red carpet connoisseur was dripping. But at least it was a loving, gentle rub down. The red carpet is just so much better when Amy Schumer is around. [[328445311,C]]
Tatiana Maslany looked sexy in her white pantsuit with very low-cut front, but even with all that exposed skin she was still willing to alter her entire ensemble to get a little relief.
"By the end of the show I will have rolled these pants all the way up... I wish they were cut off shorts!" she said.
And when Rancic told Jane Krakowski that she couldn't complain about the heat because of her strapless dress, the "30 Rock" alum was ready to show off even more to just to get some cold air.
"I could bring it all out for some good a/c," the "Unbreakable Kimmy Schmidt" star joked while gesturing to the top of her dress.
Basically, Cat Deeley, who described the weather as "hotter than hades," said it best: "We should all be poolside drinking margaritas, surely?!"
Watch "Fashion Police's 2015 Primetime Emmy Awards Special" on Monday at 8 p.m., only on E!
(E! and NBC are part of the NBCUniversal family.)
CLICK: Fashion Police 2015 Emmys
PHOTOS: All the stunning couples from the 2015 Emmys red carpet