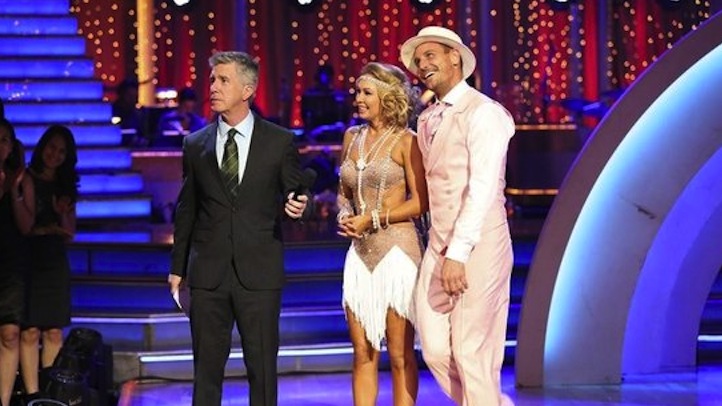 Last night's "Dancing With the Stars" unfolded in, to put it mildly, an unexpected fashion.
And we're not just talking about Kellie Pickler's brunette wig!
When the best dancer in the field performs "kind of a mess" of a quickstep (we are talking about Zendaya) and a Super Bowl winner didn't want to do a lift for fear of reinjuring his partner (now we're talking about Jacoby Jones), you know you're in for an upside-down night.
U.S. & World
Stories that affect your life across the U.S. and around the world.
NEWS: ABC boss talks "Dancing With the Stars" downsizing
But did Monday's surprising turn of events result in upside-down, er, results?
Almost! Zendaya and Val Chmerkovskiy did end up "in jeopardy" along with Ingo Rademacher and Kym Johnson.
NEWS: "DWTS'" Carrie Ann Inaba explains Kellie Pickler's "problem"
But, despite turning in his "best dance ever" last night, Ingo's going home to Hawaii.
"This has been an amazing experience because I thought I was going to be done in, like, two weeks," the "General Hospital" star said graciously. "Kym has choreographed the most amazing routines and she catered them toward my two left feet--and it got us this far."
"And I've really got a ballroom frame now!" he added.
So, with that, Zendaya, Aly Raisman, Kellie Pickler and Jacoby waltz into next week's final performance show on Monday.
Copyright E! Online