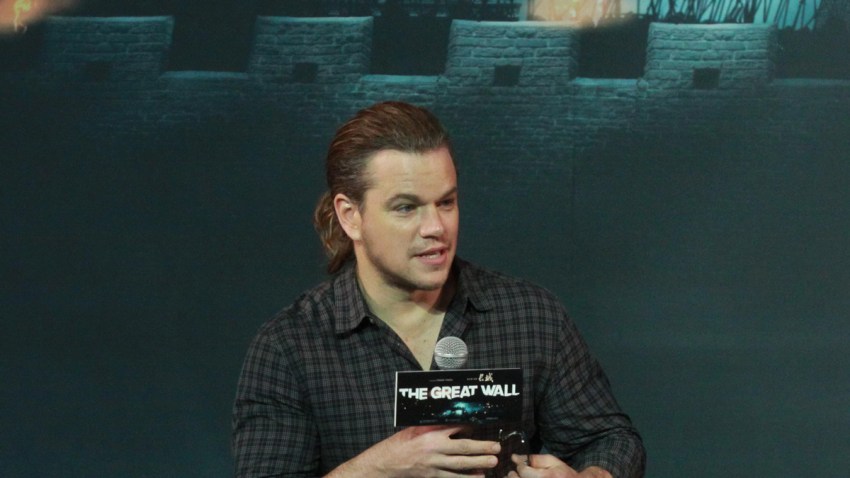 Actress Constance Wu spoke out this week about the casting of Matt Damon as the star of a movie about the Great Wall in China, saying it perpetuates the notion that somehow people of color need to be saved by a white man.
In response to "The Great Wall," in which Damon plays a warrior traversing the massive Chinese fortification, the "Fresh Off the Boat" actress took to Twitter to rail against stereotyping in film.
"We have to stop perpetuating the racist myth that a only white man can save the world," Wu wrote, adding, "It's not based on actual fact. Our heroes don't look like Matt Damon. They look like Malala. Ghandi (sic). Mandela. Your big sister when she stood up for you to those bullies that one time."
U.S. & World
Stories that affect your life across the U.S. and around the world.
WATCH: J.J. Abrams Offers Solution to Hollywood's Diversity Issue
The 33-year-old went on to point fingers not at the financial institutions funding the film, but a deep-rooted problem underpinning stories involving race.
"Money is the lamest excuse in the history of being human. So is blaming the Chinese investors," she continued. "Remember it's not about blaming individuals... it's about pointing out the repeatedly implied racist notion that white people are superior to POC (people of color) and that POC need salvation from our own color via white strength."
Wu added, "We don't need salvation. We like our color and our culture and our own strengths and our own stories ... we don't need you to save us from anything."
In the aftermath of her lengthy criticism, Wu followed up with a clarification, nothing that she only hoped to bring "awareness" to Damon's casting.
"Not blaming Damon, the studio, the Chinese financiers. It's not about blame, It's about AWARENESS," Constance wrote.
Copyright E! Online