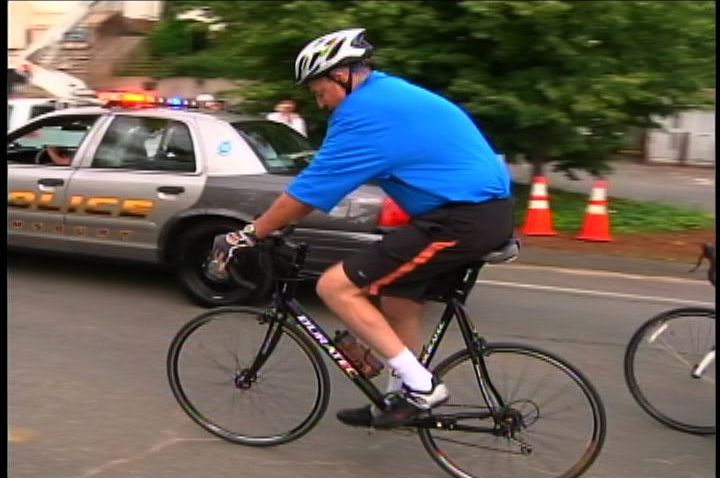 UConn Basketball Coach Jim Calhoun, has been release from the hospital after injuring himself during a charity bike ride on Saturday.
Calhoun was transported to the hospital on Saturday as a precaution, after he fell off his bike, breaking five ribs, during "The NBC 30 Cancer Challenge Ride" Saturday in Simsbury. A hospital spokesperson said that Calhoun was released earlier today and will take the next few days to rest.
The coach collapsed at the finish line and was taken to UConn Health Center in Farmington. He is in good condition, but needed to remain in the hospital overnight for observation, a spokesperson said. According to witnesses, Calhoun hit a pothole about 12 miles into the challenge and went over the handlebars and hit the ground. Amazingly, he got back on the bike and continued the 50 mile course. Coach Calhoun is a two time cancer survivor.