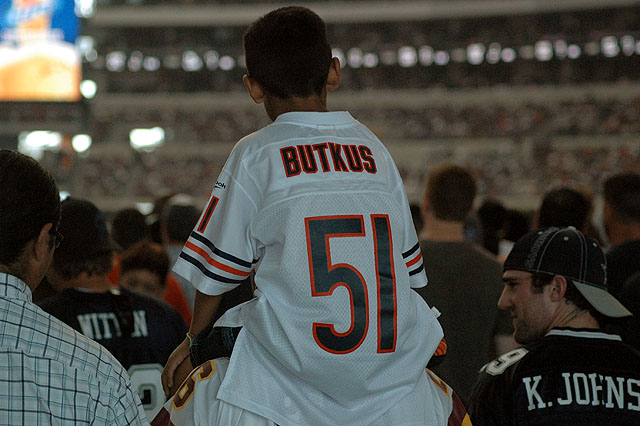 Bruce Jenner's journey, from 20th century Olympic hero to 21st century reality TV show dad, represents one of the more serpentine paths in the annals of modern celebrity. It's been difficult at times to reconcile the flag-waving decathlon winner with the supporting player in the lucrative Kardashian family circus.
Now, with Jenner expected to address ongoing speculation he's transitioning to female, he's in the midst of a stage that's deeply personal but is playing out publicly, thanks to his unique place in the popular culture. Jenner's private turning point also marks a potential turning point in how we perceive and cover the famous.
His reported decision has been told so far via news tidbits and photos. But with his Diane Sawyer interview on ABC Friday, Jenner has an opportunity to take control of his own story – and once again become an inspiration to millions.
U.S. & World
Stories that affect your life across the U.S. and around the world.
In some ways, at least to some people, the 65-year-old Jenner's major step is more relatable than the Olympic heights he scaled in 1976 and the flighty Kardashian TV fantasy world. He went from an aspirational figure for his athletic prowess to an object of amusement, at best – and derision, at worst – during the eight years viewers tried to keep up with Kris, Kim and the rest of the family.
His reported transition provides fresh fodder to an all-too-often-salacious TV- and Internet-driven celebrity news machine that the Karshadians have kept well fed. Still, Jenner's reported decision comes amid increasing acceptance of the transgender community, at least in some segments of the news media and pop culture – thanks in part to "Orange Is the New Black" star Laverne Cox, who made the cover of Time magazine last year, and Amazon's award-winning show "Transparent."
Whether a majority of the public embraces Jenner's next chapter perhaps isn't as important as whether he embraces the opportunity to use his longtime celebrity status to help others facing major life choices.
How his interview plays to TV audiences and on social media, to a large extent, will be up to him and Sawyer, a TV news pro who presumably will balance sensitivity with satisfying the curiosity Jenner has stoked in recent weeks.
The best we can hope from Jenner is the kind of honesty and courage that might not get him back on a Wheaties box, but will earn him some new fans – and help some old ones understand the new path he could be forging some four decades after his breathtaking dash onto the road to fame.
Jere Hester is founding director of the award-winning, multimedia NYCity News Service at the City University of New York Graduate School of Journalism. He is also the author of "Raising a Beatle Baby: How John, Paul, George and Ringo Helped us Come Together as a Family." Follow him on Twitter.
Copyright FREEL - NBC Local Media