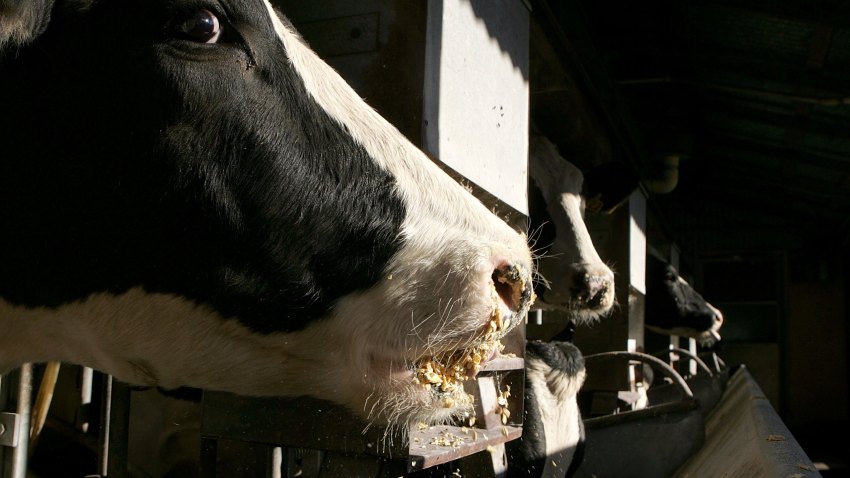 Raise your milkshakes, dairy lovers -- a Facebook ban on dairy promotions has been partially lifted.
The social-networking giant had banned certain items from promotions: gambling, tobacco, firearms, prescription drugs, gasoline and dairy.
One of those things is not like the other, said Center for Consumer Freedom research director David Martosko.
U.S. & World
Stories that affect your life across the U.S. and around the world.
"It's dumbfounding, and just plain dumb," said Martosko. "Why would anyone lump milk with cigarettes and prescription painkillers? Does Facebook believe cottage cheese and yogurt should be controlled substances?"
"Ice cream isn't combustible, flammable, or addictive, and it doesn't shoot projectiles," Martosko said.
On Friday, Facebook responded to CCF, saying the promotions guidelines will be updated.
"We're all big fans of strong bones at Facebook and we will soon revise our promotions guidelines to lift the complete ban on dairy and simply prohibit giving dairy away as a prize," said Andrew Noyes of Facebook.
The ban on dairy promotions was due to "individual state laws that impose penalties for distributing dairy at a discounted rate. We're sorry for the confusion," said Noyes.
The CCF thanked Facebook for the update, and planned to send them a basket of cheese on Monday.
"It would be nice if Facebook were universally dairy-friendly. But still, this is a step in the right direction," according to a CCF statement.