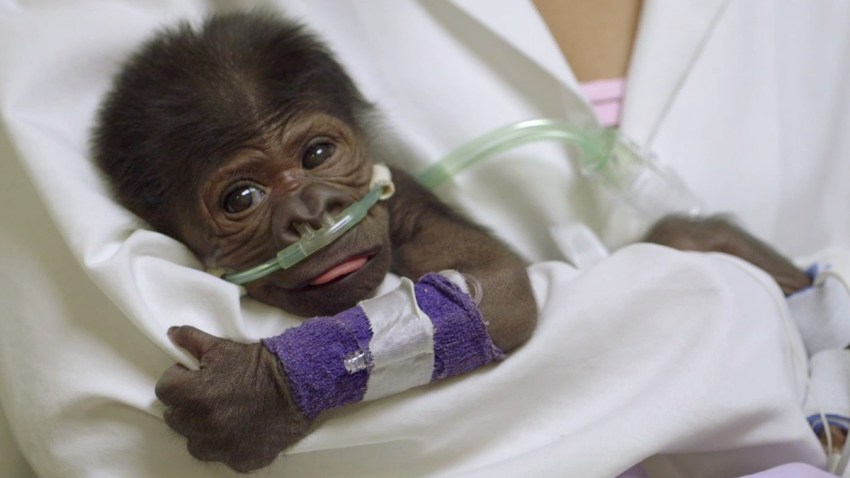 A baby gorilla delivered via emergency C-section at the San Diego Zoo Safari Park has been diagnosed with pneumonia.
"We've been working with the baby all weekend and after having several days of experience treating her, it's pretty obvious that we've been dealing with pneumonia," said Nadine Lamberski, associate director of veterinary services at the safari park.
On Friday, the little girl was treated for a collapsed lung. She is being monitored round-the-clock, receiving constant oxygen and being fed every three hours.
U.S. & World
Stories that affect your life across the U.S. and around the world.
"The baby gorilla is in critical care, but we're optimistic she will have a full recovery," Lamberski said.
The baby, who has not been named yet, was born March 12. When her mother showed no signs of progress during labor, zoo veterinarians performed an emergency C-section, a very rare procedure among gorillas.
According to the zoo, the baby's mother, 18-year-old Imani, is doing well after surgery and has returned to her regular habitat.