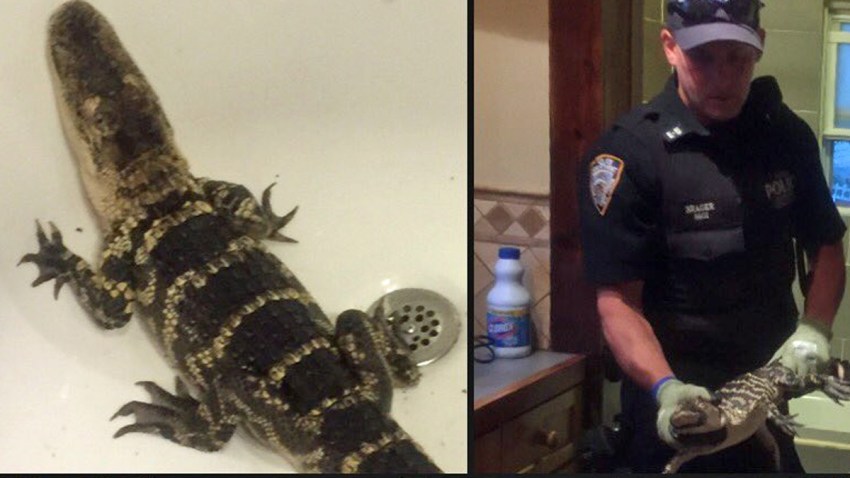 Police responding to a call about a burglary at a Staten Island home encountered an unusual suspect — a three-foot-long alligator, and it was in the bathtub.
The reptile was hanging out in the empty tub when police responding to the anonymous call arrived at the abandoned Mariners Harbor home.
Animal care workers took the gator for evaluation. They're also looking into how the gator got into the tub.
The NYPD tweeted responding officers were "surprised" by the reptile, but no one was injured. The department tweeted photos of cops smiling next to the crate.
No arrests have been made.