Two men were charged Monday night in connection with the strangling death of two women whose charred bodies were found inside a burning vehicle on Saturday, and one of the accused is the husband and son-in-law of the victims.
Authorities said Robert Danno, 50, and Jose Fernardo Martinez-Hernandez, 24, both confessed to
strangling Danno's wife, Mary Ann Urban-Danno, and her mother, Theresa Urban, on Saturday.
In bond court Tuesday, Martinez-Hernandez was in tears while Danno showed little emotion as a judge ordered them both held without bond on first-degree murder charges.
Prosecutors said Martinez-Hernandez was homeless up until six months ago when he moved into the Danno home, on the 5600 block of South Neenah Avenue. Theresa Urban, 79, also lived in the home.
A source with knowledge of the investigation said Danno and Martinez-Hernandez were both living in the basement and sharing the one bed that was found there. Both men, however, denied they were having a relationship. Danno's 51-year-old estranged wife confronted the men in the basement with the intent of kicking both of them out of the house when she was attacked, the source told NBC Chicago.
"He first strangled Mary Ann downstairs with Jose's help, then they went upstairs to the bedroom where Theresa was sitting and then they strangled the 79-year-old woman as well," said Cook County Sheriff Tom Dart.
Danno and his wife had been married 11 years, authorities said.
Investigators said both bodies were stuffed inside a garbage can before being placed in the rear of the Chrysler PT Cruiser, which was found burning late Saturday in a Palos Township forest preserve, near the intersection of Ford and Wolf roads.
A Sunday autopsy determined both women died from strangulation and their deaths were ruled homicides, according to the Cook County Medical Examiner's office.
Robert Danno and Martinez-Hernandez were charged after sheriff's deputies, armed with a search warrant, went inside the victims' home looking for information related to the incident.
The medical examiner reported having problems identifying the bodies because they were so badly burned. There were also problems finding next of kin.
Ed Martin, who lives nearby, said he heard screaming Saturday night.
"I swear I heard people shouting at a distance. I thought maybe I was just dreaming it, but when I heard of this incident, I thought maybe it could have been connected," Martin said.
Sheriff's police used canine units and helicopters to scan the surrounding woods in Cap Sauers Holdings Nature Preserve, but no other remains were found.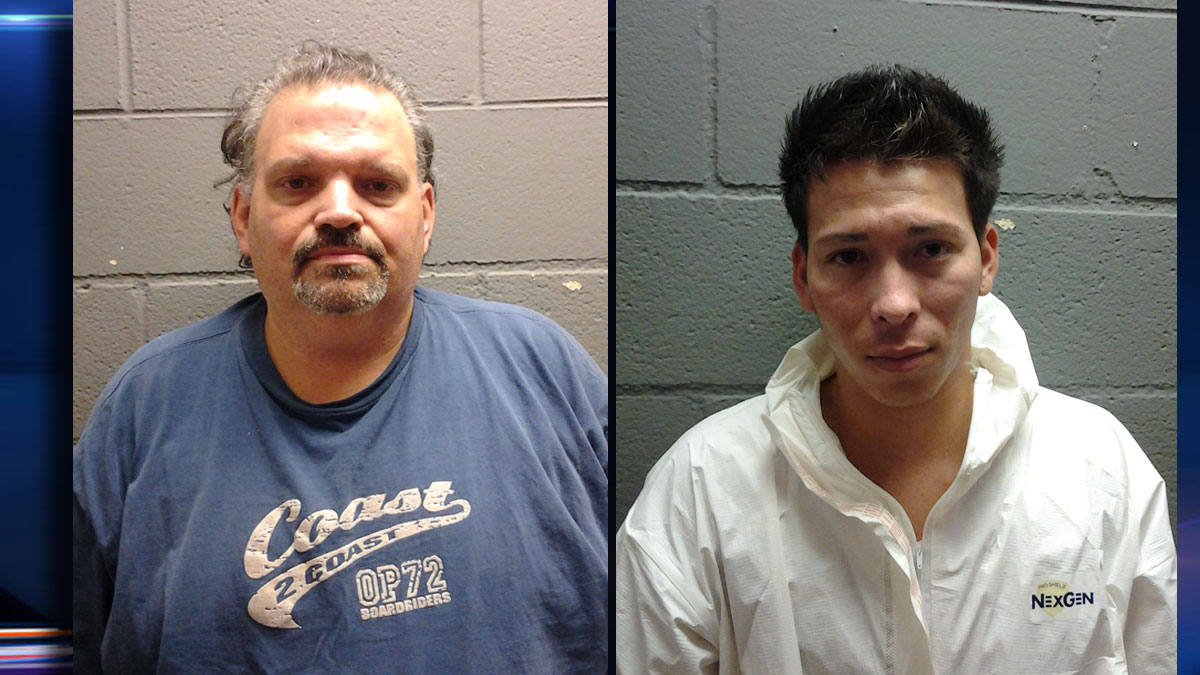 Robert Danno (left) and Jose Fernardo Martinez-Hernandez