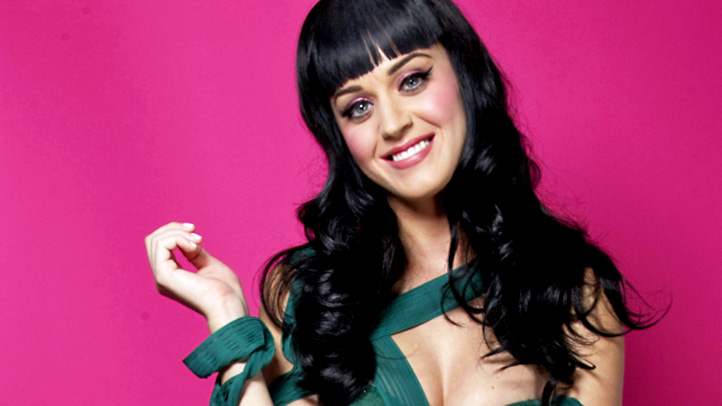 The 2011 MTV Video Music Awards are this weekend, with five acts vying for the top prize, Video of the Year, a prize that was first given in 1984 to The Cars, for "You Might Think." After 20 years of almost total dominance by male performers, the last four awards have gone to Lady Gaga, Beyonce, Britney Spears and Rihanna--whether this is a statistical anomaly or indicative of a shift in the network's sensibilities is unclear. Today we handicap this year's field of Video of the Year nominees, listing them in reverse order of finish:
Katy Perry, "Firework"
U.S. & World
Stories that affect your life across the U.S. and around the world.
Katy Perry's "Firework," also nominated Best Female Video and Best Video with a Message, is a classic case of a well-intentioned piece of art that is, sadly, ill-conceived.
Sure, we want all society's outsiders to discover their inner fireworks. But while we wholly encourage that gay kid to kiss that cute guy he likes, and we want for that heavyset girl to feel OK about herself, we're not sure attacking your dad while he's hitting your mom is your best play, and if you're ever confronted by a gang of muggers, card tricks are not the answer. And we can't begin to untangle what's going on in that hospital.

We get that this was an inspiring anthem for thousands of fans over the past year, and gave Perry her fourth number-one single. We respect its purpose. But if you really listen to it, the lyrics are pretty banal and the song itself is pretty awful, sort of a cross between '90s era Cher and Rebecca Black--which explains why Black appeared in Perry's video for "Last Friday Night."
Odds: 10-1

Bruno Mars, "Grenade"

Dig the shoes, like the image of dragging/pushing a piano across LA, and the less of Bruno's signature hat the better. But now that she's already gone, why is he going to all this trouble with the piano?

Other than that, the video doesn't have much to offer, it's a one-trick bit with no arc, it's success resting entirely on the strength of the song, which is OK, but no great shakes.
Odds: 7-1

Adele, "Rolling the Deep"
This clip is evocative of MTV's glory days of the early '90s, when directors would just cut together a mish-mash of weird, vaguely arty imagery, without much regard to narrative cohesion. That floor of glasses trembling to the kick drum? Awesome. The plywood mounted expressly for the breaking of dishes? Love it. The burning city of paper buildings? Fantastic. Throw in the nods real, imagined or unintentional to the likes of the Rolling Stones and Bad Brains, Dan Flavin, Ai Weiwei and Felix Gonzalez-Torres and we're delighted. Sure, that chick wearing armor and a plague mask while waving a sword and doing ballet (a la the original cover of Stephen King's "The Stand") is kinda dopey, but the references can't all be great.

What makes this work is Adele's voice—without those pipes, this thing is a pretentious mess. But she somehow manages to sound like across between C-Lo Green and Bonnie Tyler, while looking perfectly dignified doing so.
Odds: 7-2
Tyler the Creator, "Yonkers"

As good as this video is—and it's very good—it has a number of things working against it in its bid to be crowned Best Video of the Year:
The song is littered with words that MTV refuses to air, even online, making a viewing of a network-approved version wildly unsatisfying. Tyler's got some stuff to get off his chest (other than his shirt) and if he feels compelled to use n-bombs and f-bombs to make his point, let him.
This is that rare video that leaves you disappointed that the star didn't wet himself. After watching Tyler eat a roach, vomit, get a nosebleed and then hang himself, it would only make sense that he'd lose control of his bladder, no?
There's a verse in the song during which he fantasizes about stabbing fellow 2011 Best Video nominee Bruno Mars in the neck, and wishes death to 2010 Best Video nominee B.o.B.—MTV typically likes it when the kids play nice.
Kanye West has tweeted that he thinks it's the best video of the year and we all know what happens when Kanye supports a video.
But let's give the man some bonus points for directing the video himself.
Odds: 4-3

Beastie Boys, "Make Some Noise"
We have to confess to both a generational and musical bias here, but this video stands head and shoulders above the rest. The Beastie Boys' collection of videos is so great that Criterion put out a compilation—yes, the same people who release films from Bergman, Malle, Polanski, Kubrick and Kurosawa, also worked with the Beasties.

The cameo star power in this thing is unbelievable, too: Steve Buscemi, Ted Danson, Seth Rogen, Danny McBride, Elijah Wood, Rashida Jones, Will Arnett, Rainn Wilson, Jason Schwartzman, Ted Danson, Steve Buscemi, Chloë Sevigny, Maya Rudolph, Kirsten Dunst, David Cross, Orlando Bloom, Will Ferrell, John C. Reilly, Jack Black, Susan Sarandon, Stanley Tucci, Amy Poehler, Mary Steenburgen, Alicia Silverstone, Laura Dern, Milo Ventimiglia, Martin Starr and Adam Scott? Are you kidding me? There aren't many bands who could put this together.
Finally, this is the band's best single since 1998's "Hello Nasty," MCA just beat cancer and this may be the last hurrah for one of the great bands of the first MTV Generation—how you gonna touch this?
Odds: 1-2