Rita Nisivoccia witnessed the fiery crash that killed Philadelphia police officer Brian Lorenzo early Sunday morning on I-95.
"It was the scariest thing I've ever seen in my life," Nisivoccia told NBC10 in an exclusive interview.
Officer Lorenzo was riding his motorcycle home after his shift early Sunday morning -- about 3:15 a.m. A car driving in the wrong direction hit Lorenzo, head-on, near Cottman Avenue, killing the 48-year-old husband and father of three.
Local
Breaking news and the stories that matter to your neighborhood.
Police say the driver of that car was John Leck, Jr. from Levittown. Investigators say Leck was driving after drinking at a T.G.I. Friday's in Bensalem, Bucks County, Pa.
"I saw a motorcycle completely engulfed in flames. The next thing I saw after that was the car that hit the motorcycle. They were facing each other."
Nisivoccia says she saw a man standing next to the car when she arrived on the crash scene.
"He was visibly upset, because he just wouldn't turn around because behind him was everything, just motorcycle, everything." Nisivoccia said. "I was almost as though -- if it was him [Leck] -- he knew what just happened and what was about to happen."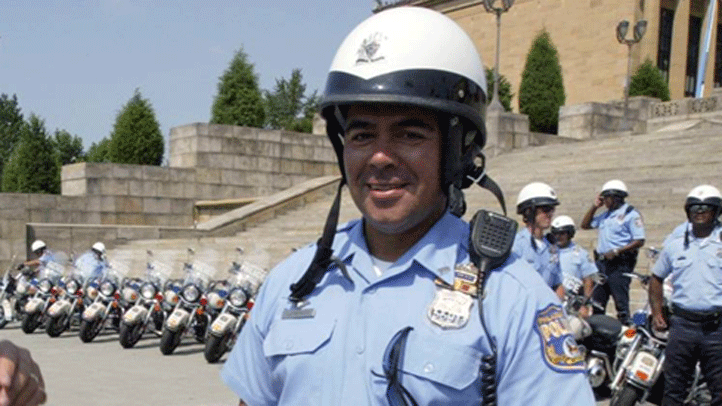 Officer Lorenzo was pronounced dead on the scene.
Leck, 47, was hospitalized and had surgery on his foot Monday.
Leck was charged in his hospital bed on Tuesday with Third Degree Murder, DUI and related offenses.
Nisivoccia wants Officer Lorenzo's friends and loved ones to know that her prayers are with them.
"I'm just heartbroken for the family because his sons are my age and I can't ever imaging losing my dad to something like that."
---
Fan, follow and download: Get the latest from NBCPhiladelphia.com anytime, anywhere. Follow us on Twitter, Facebook and NBC Philadelphia. Sign up for our breaking news newsletter. And, get breaking news delivered right to your mobile phone -- just text PHIBREAKING to 639710 to sign up. (Message and data rates may apply.)