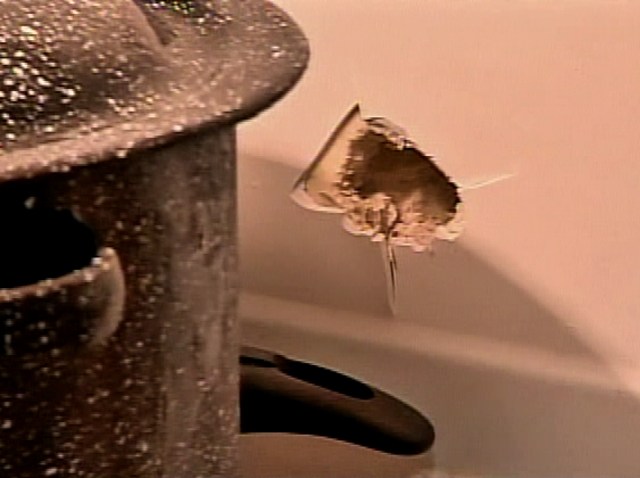 Carolyn Cook is being forced out of her home after two potentially deadly attacks have left her in fear and her apartment riddled with bullets.

The Atlantic City woman and her fiancé say they've been targeted by gunmen for standing up to drug dealers and users who hang out on her doorstep.

"I'm just not going to tolerate having to step over drug dealers and drug buyers when I step out of my apartment. Why should I," said Cook.

Cook says after she's call authorities to report the disturbances, a number of shots were fired into her home in two attacks which took place over the past few weeks. Holes can be seen in walls, doors, windows and even the refrigerator.

The last shooting, which happened Tuesday, almost cost Cook's fiancé his life as a bullet narrowly missed his head.

"He could have gotten shot in the back of his head," she said. "I truly believe I'm being targeted because I choose to live different than them."

Atlantic City Police have the woman's home on 24-hour surveillance and officers escort the woman to and from her car. Cook calls the police her "support" and says they've been "wonderful."

But she says the attacks have left her with no choice but move out of the East Maryland Avenue apartment she's called home for the last 32 years as soon as possible.

"My own worst enemy don't deserve this," Cook says. "I'm passed the frightened stage. I am very angry."