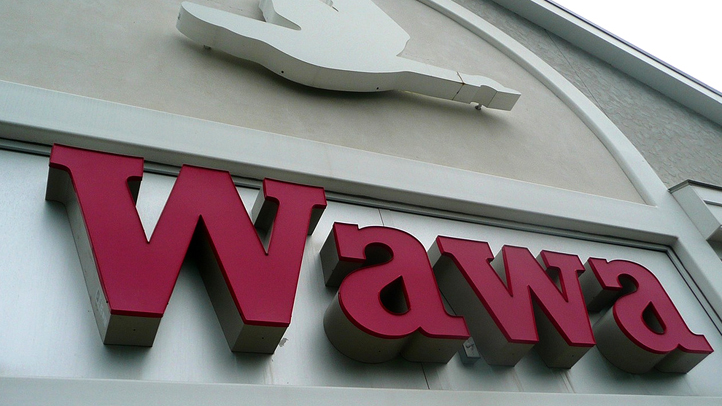 A family-owned restaurant hasn't curried favor with convenience store giant Wawa.
Pennsylvania-based Wawa accuses a Floridian restaurant owner of copyright infringement because of the name of his Kissimmee Indian food eatery.
The suit, filed in U.S. District Court in Florida, on behalf of Wawa — which is actually based out of New Jersey, according to the suit — and its Delaware-based corporate wing, Wild Goose Holding Company, alleges that Rakeshkumar "Yogi" Patel violated copyrights when he opened Wawa Curry Taste of India in Sept. 2013.
The suit alleges that Wawa Curry opened after Wawa had moved into the Florida market two years ago. Currently, two Wawa stores are located within three miles of downtown Kissimmee.
Local
Breaking news and the stories that matter to your neighborhood.
"Defendant's use of Wawa Curry… is likely to cause the public to believe, contrary to fact, that defendant's services offered under the name and mark Wawa Curry are sponsored licensed and/or otherwise approved by, or is in some way connected or affiliated with plaintiffs," the lawsuit states.
The 16-page suit mentions Wawa history dating back more than 100 years to its Chester County dairy roots and its opening as a convenience store in 1964. It then mentions Wawa's many trademarks for products ranging from iced tea to bottled water to coffee to ice cream to stores.
Wawa alleges that the Wawa Curry name diminishes the value of the Wawa name and did so without first asking Wawa to use the name. Wawa also wanted Patel to turn over ownership of WawaCurryTasteofIndia.com and all items bearing the name so that they could be destroyed.
Wawa gave Patel's company, Shayona Krupa, LLC, 21 days to respond to the suit. He could also face some sort of financial compensation.
Patel told NBC10 that he doesn't plan to fight the lawsuit and can't afford a lawyer.
"We can't fight them. We are just a small restaurant, so we will have to change our name," Patel told the Orlando Sentinel. "Saying wawa to someone in my language, Gujarati Indian, means good job, or congratulations. Since we are Wawa Curry, I thought that was enough difference."
Wawa spokeswoman Lori Bruce said the company supports "the success of all businesses including Rakeshkumar Patel's Indian restaurant."
Wawa, a favorite quick-stop food and coffee shop in the Philadelphia region, needed to protect its name, according to Bruce.
"We have an obligation to protect consumers from any likelihood of confusion that may occur in the marketplace and to protect the brand name, goodwill and reputation that we've worked so hard to build over the past 50 years. In this case, we reached out to Mr. Patel on multiple occasions to resolve this matter privately and amicably. Regrettably, he did not respond, so we were left with no other choice but to take this course of action. We wish Mr. Patel nothing but success, just without our name included."
No word on when Patel will relinquish the "Wawa" name.