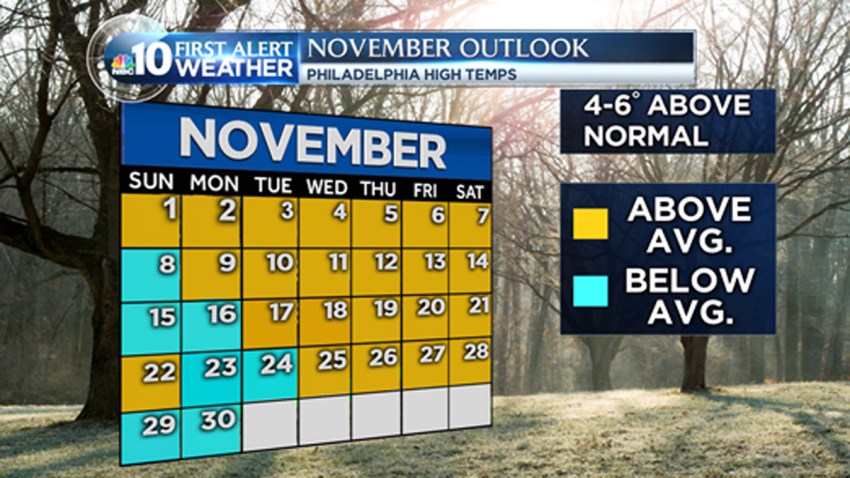 A WARM PATTERN OVERALL
The near-record El Nino is still going strong in the Tropical Pacific. Ocean temperatures are WAAAY above "normal" over thousands of miles.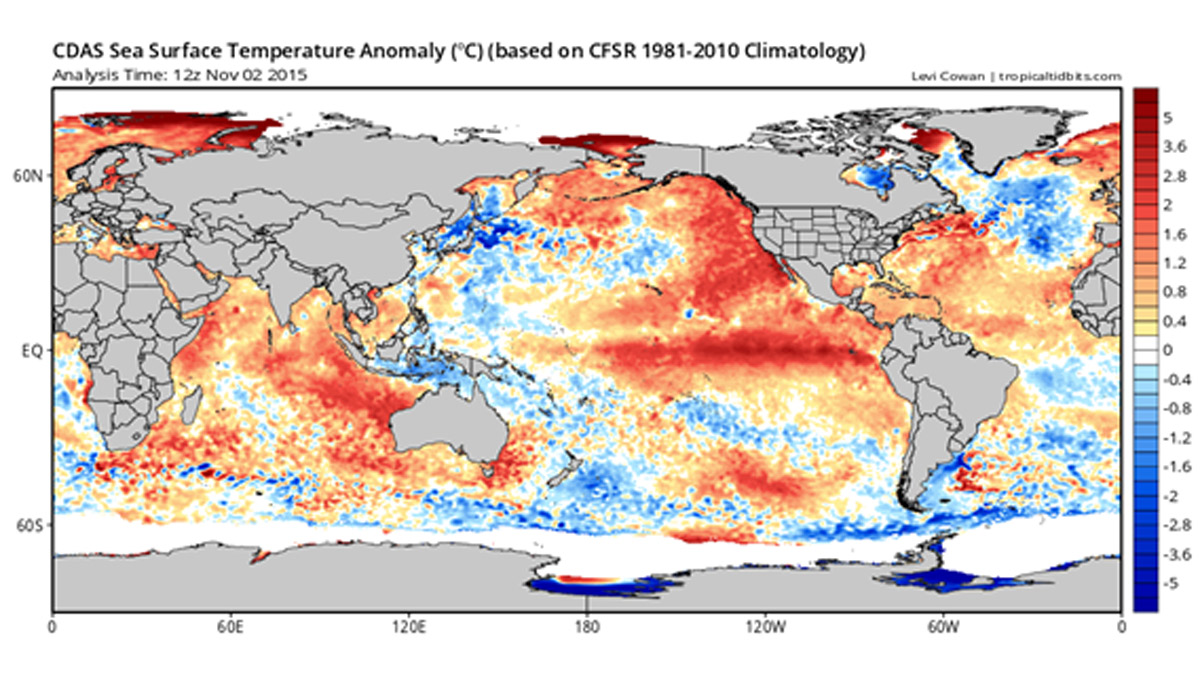 There is also a huge area of warm ocean off the West Coast of the U.S. Patterns like this usually lead to North America getting flooded with warm air. Weather patterns tend to move west to east. So, there's just too much warmth in the Pacific for us to be unaffected by it.
Local
Breaking news and the stories that matter to your neighborhood.
WARM UPPER-AIR PATTERN, TOO
Of course, if the weather pattern is right, that warmth could be blocked by a particular upper-air pattern. That's just not happening this November. In fact, the winds in the upper atmosphere would favor warm weather here no matter what was going on in the Pacific. Here is the predicted map for Nov. 11.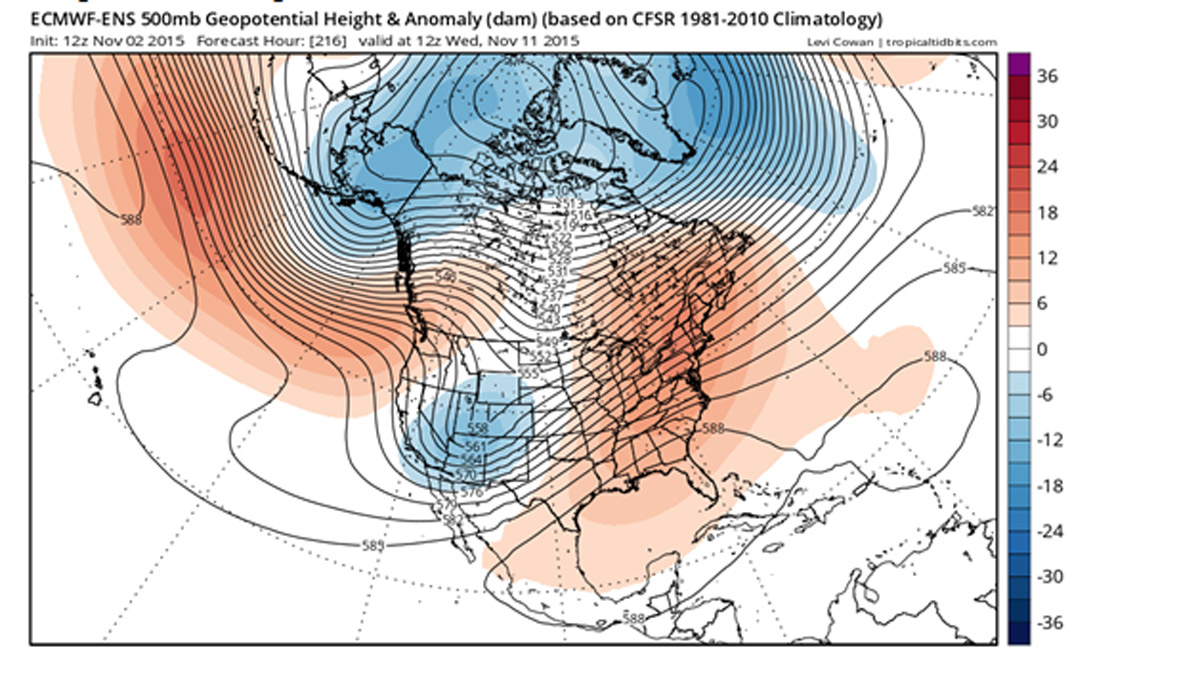 These show wind patterns about 18,000 feet up. The closer the lines are together, the stronger the wind. And the wind blows along those lines. For example, look at the line that goes through Philadelphia and trace it westward. It's coming from Northern Mexico! Trace it back some more and you can see that it's coming from the Pacific Ocean. That's where all that warmth is. A pattern like this in an El Nino year is sure to bring warm air this way. It won't be warm every day, of course, but unless this pattern changes dramatically, there will be a lot more warm days than cool ones.
THE NOVEMBER OUTLOOK
The overall outlook is WARM and DRY. I expect temperatures to average 4 to 6 degrees above "normal" (or long-term average). As for precipitation, let's say ½ to 1 inch below normal. And, oh yes, no measurable snow.

THE GRAPHICS
Here is the graphic we used on NBC10 showing how dramatically the weather changes in an average November. We start the month with highs near 60 and end it near 50 degrees. And the sun rises about ½ hour later, while the sun sets 22 minutes sooner. We lose a LOT of daylight!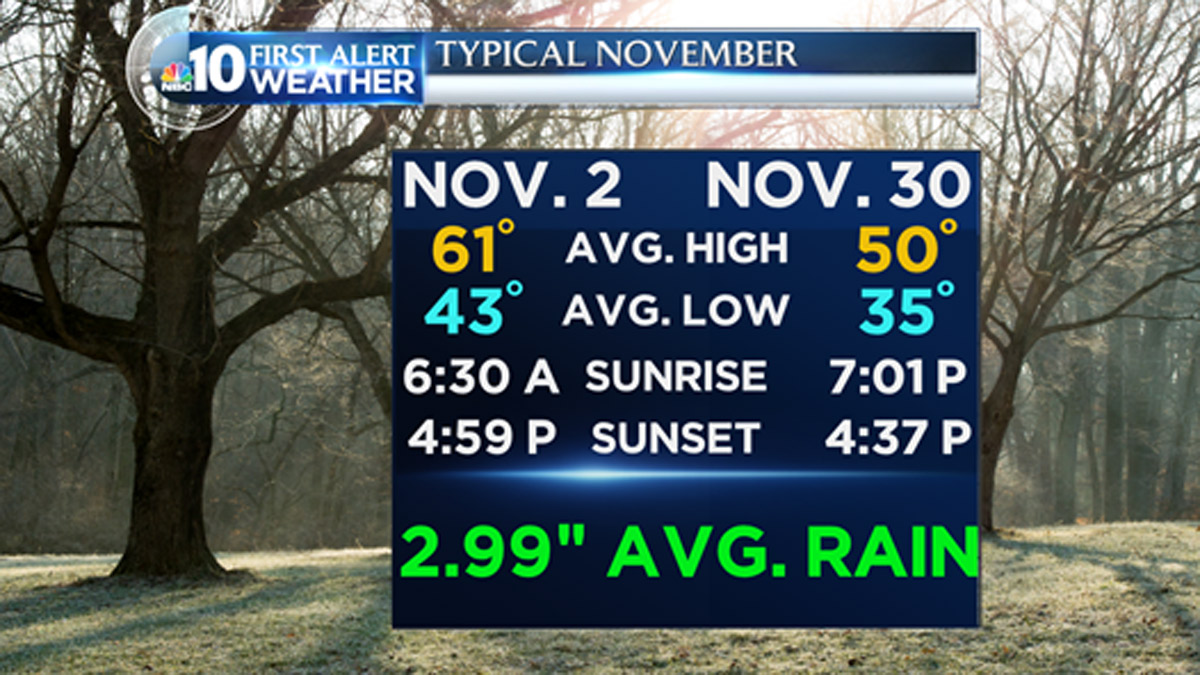 And here's the graphic we used showing a calendar of above and below normal temperatures. Overall, it's a very mild pattern, with a cold front about once a week that drops temperatures-briefly.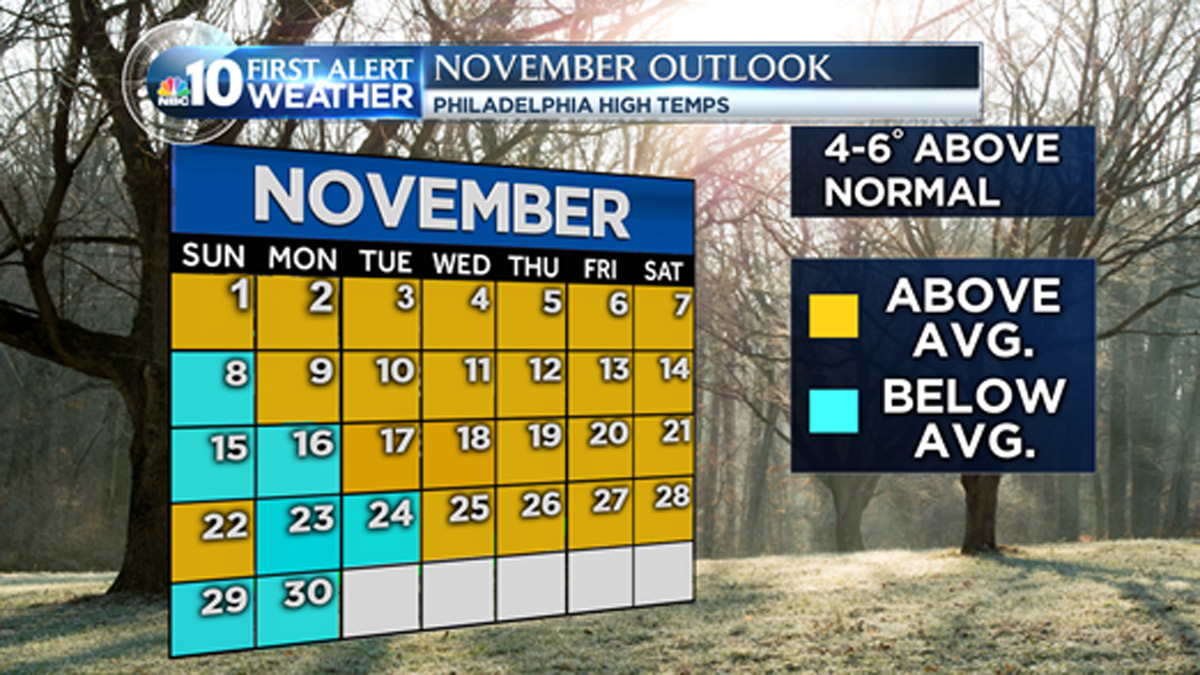 Still working on my entire winter forecast, which will be out before the middle of the month. New data is being found each day. The near-record El Nino is an important factor, but not the only one.