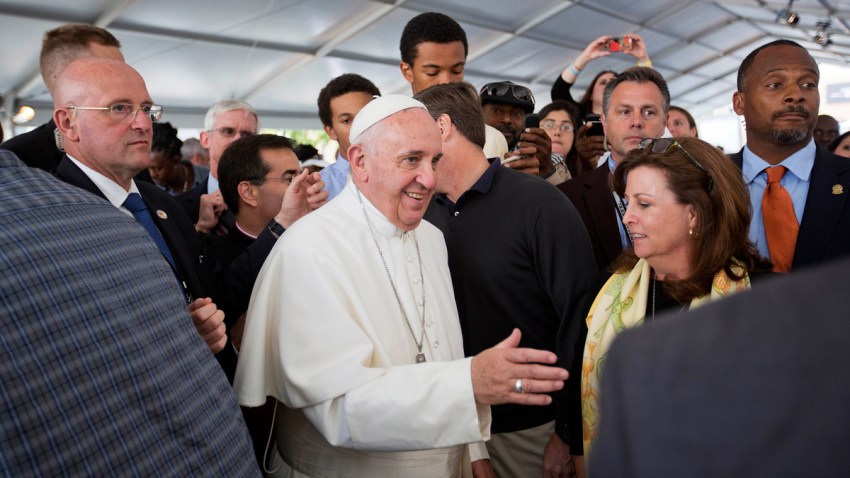 If you haven't heard- and surely you have- the Pope is coming to Philadelphia this weekend! But you might not know much about Pope Francis' background and his story.
We answer a few of the simpler questions here, but for a full, in-depth look at Pope Francis and his hometown, follow along as Jim Rosenfield takes you to Argentina and discovers more about the man we call Pope Francis.
The five biggest Google searches in Philadelphia related to the pope are below:
Who is the Pope?
Francis is his Papal name, but his birth name is Jorge Mario Bergoglio. He is the oldest of five siblings.
How old is the Pope?
Pope Francis was born on December 17, 1936. He is currently 78 years old. The pontiff was ordained in 1969 at age 33, and became a Cardinal in 2001 before his papcy began on March 13, 2013.
Where is Pope Francis from?
Pope Francis was born in Buenos Aires, Argentina, and became the Archbishop there in 1998. He graduated from a technical secondary school with a chemical technician's diploma. The pope then studied at Inmaculada Concepcion Seminary, also in Buenos Aires.
What is the Pope?
The Pope is the leader of the Catholic Church. He also presides as head of state over Vatican City, a small city-state within Rome in Italy. Throughout history, popes have had a prominent role in world history. Currently, papal authority is relegated mostly to matters of religion.
What roads will be closed for the Pope?
During Pope Francis' visit to Philadelphia, the major route closures involve I-76 and I-676. The Benjamin Franklin Parkway and much of Center City is blocked of to car traffic from now until Monday around noon. For a full listing of road closures and when they'll be open again, check out our comprehensive timeline.