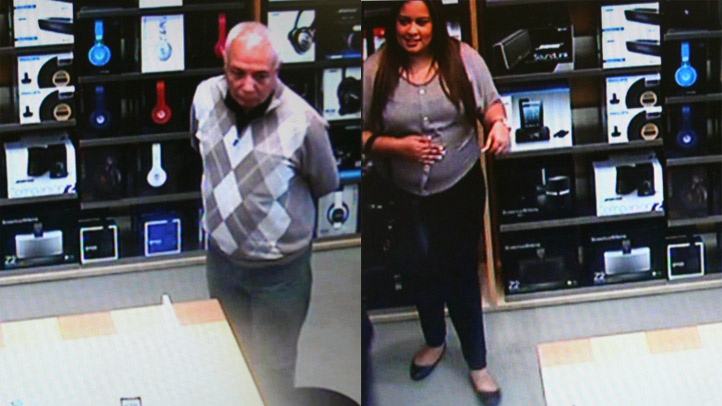 Police are searching for three people who they say stole an elderly woman's credit cards and used them to buy thousands of dollars-worth of items.
The 89-year-old woman says she was waiting in the check-out line of the ShopRite on Rt. 70 in Marlton, New Jersey back on October 22 when her wallet was stolen from her purse.
Local
Breaking news and the stories that matter to your neighborhood.
Investigators determined that two men and a woman stole the wallet. Police say within an hour the trio used the victim's credit cards at two nearby stores in Evesham.
According to investigators, they spent $3,507 at a Target store and $3,368.36 at an Apple store.
Evesham Police released surveillance pictures of two of the suspects.
If you have any information on the identity of the suspects, please call the Evesham Police Department at 856-983-1116, the Confidential Tip Line at 856-983-4699 or email Facebook@Eveshampd.org.
Also on NBC10.com: