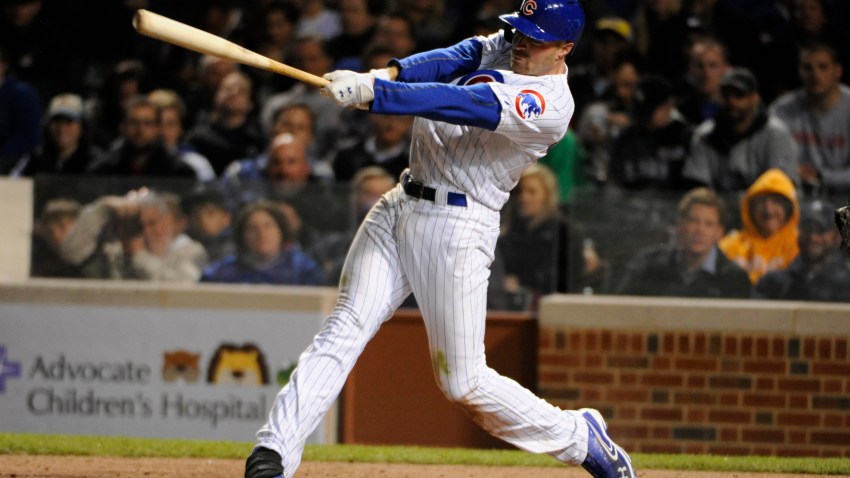 To say that the Phillies have been a woeful offensive team this season would be a bit of an understatement. Despite some bright spots, they are near the bottom of the league in runs per game, runs, walks, on-base percentage, and OPS.

One of their biggest issues on offense is the fact that right field has essentially been an offensive black hole for the entire season. The de facto starting right fielder – still, somehow – is Delmon Young, whose tenure in red pinstripes most assuredly hasn't gone according to Ruben Amaro's plan. The 27-year-old has a .667 OPS in 158 at-bats, which is just a tick above Freddy Galvis (.641), who isn't known for his bat.

But, it's not like Young is the only guy who has struggled this season. There's also the short-lived Ezequiel Carrera experiment, which lasted all of 13 games and resulted in a .327 OPS and one hit. Then, you have John Mayberry, who has fared well enough this season, with a .758 OPS and five homers over 67 games between center and right. We can't forget about Laynce Nix, who is inexplicably making more money this season than any other outfielder on the team, despite having all of two home runs and a .592 OPS in 57 games.

So, yeah, it's been bad times in right field for the Phillies this year, who collectively own a .668 OPS at that position this season, which is second worst in the National League and 27th out of 30 Major League teams. They've hit all of nine home runs, and are getting on base at a .292 clip. To put it mildly, their right fielders are pretty bad.

It didn't have to be that way, because Charlie Manuel could have filled out the lineup card with a right fielder who is currently flourishing with the Chicago Cubs: Nate Schierholtz.

Schierholtz, who was acquired from the San Francisco Giants in the Hunter Pence trade, didn't do too much in 37 games following the trade deadline last season, but he did have a nice enough line of .273/.319/.379 with a homer and five doubles. He wasn't lighting the world on fire, but he was young, cheap, and under team control until at least 2014. But then, Ruben Amaro made the head-scratchingly strange decision to non-tendered the outfielder, which essentially made him a free agent.

The story behind that move is an interesting one, in that there was no good reason for the Phillies to let him go. He wasn't a bad player, he didn't have a career-threatening injury, and he wasn't expected to make too much money in arbitration. Not to mention the fact that he was essentially replacing a guy that the Phillies traded a big chunk of the farm for in the prior season, so you'd think they would want to hang onto him.

It didn't take long for Schierholtz to sign with the Chicago Cubs, where he now finds himself having the best year of his career. In 203 at-bats, he has a .300/.350/.576 line, with 11 homers and 32 doubles. If you're keeping score at home, he has more home runs than every Phillies outfielder not named Domonic Brown, and his OBP and OPS would be tops among Phillies starters. To boot, he's earning all of $2.2 million dollars this season, or roughly 9% of Ryan Howard's 2013 salary.

One of the biggest reason's for Nate's success in Chicago is due to the simple fact that Cubs manager Dale Sveum has played him almost exclusively against right-handed pitchers. Of his 2013 at-bats, all but 20 of them have come with him having the platoon advantage.

That's not to suggest that Schierholtz would have had the same kind of performance with the Phillies had he been given the same opportunity, but given how dire their right field situation looks right now, he'd have rounded out what is starting to look like a solid offensive outfield.

Would the Phillies be a contender with him in right field instead of Delmon Young? Most assuredly not, but this is just another baffling move in what has become a series of baffling moves for Ruben Amaro.