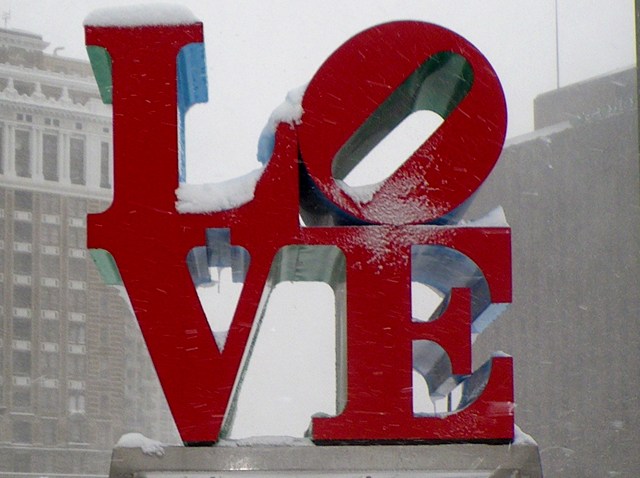 Mayor Michael Nutter really must have felt the love over Valentine's Weekend.
Nutter teamed up with the Parking Authority as they kept Spreading the Love to stir-crazy Philadelphians.
"I want to thank not only the 600 City workers who helped with the city's snow removal efforts, but all Philadelphia residents who pitched in and helped... Getting through this storm took an enormous amount of coordination and cooperation," said Nutter. "Now that all of this snow is clear, it is time to celebrate! I encourage everyone to take advantage of the special offers... come into the city to celebrate."
Local
Breaking news and the stories that matter to your neighborhood.
The Spread the Love promo gave residents great deals on transportation including SEPTA. It was such a success that the parking deals continued.
From now through Tuesday, all meters and kiosks in the city are FREE. Originally Monday was supposed to be the last day of the promo.
Through Friday, some city parking garages will give parkers the first four hours free followed by a $3 an hour rate with a catch -- the promo doesn't kick in until 5 p.m.
These are the participating garages:
- AutoPark at JFK (16th and JFK)
- AutoPark at Independence Mall (5th and Market)
- AutoPark at Jefferson (10th and Ludlow)
- AutoPark at Gallery Mall (10th and Filbert)
- 8th and Filbert
- Old City at 2nd and Sansom
- 8th and Vine
- 19th and Callowhill
- 15th and Arch
The reason for extending parking deals was summed up by the PPA's executive director:
"We want to provide a little incentive for people to stay in town and shop or eat at any one of our great center city restaurants. We want to reward them for taking the time to enjoy themselves," Vince Fenerty said.
You've been cooped up for days, so throw on those snow boots, head to the city and Spread the Love for one more day.