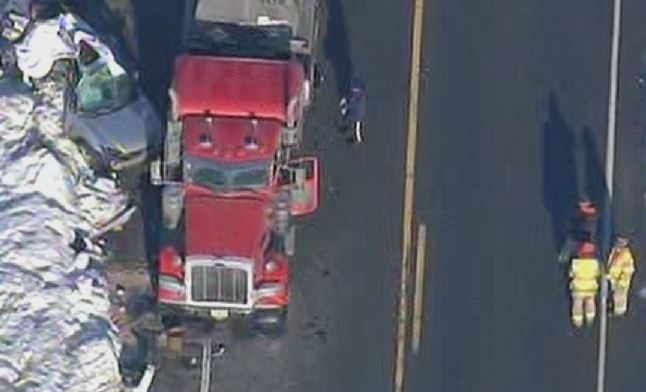 A person died as a tanker truck and car collided in South Jersey Thursday morning.
The crash happened around 8 a.m. along Straughns Mill Road near Freed Road in Oldmans Township, Salem County.
As SkyForce10 hovered overhead a short time later, investigators could be seen taking photos as the tanker truck rest next to the badly-damaged car along the side of the road.
Local
Breaking news and the stories that matter to your neighborhood.
State Police said one of the drivers died in the wreck.
The crash remained under investigation by New Jersey State Police Thursday morning.