The elderly Ridley Township man, angry at his neighbor over the building of a shed, who pulled the trigger in the October 2011 shooting that killed his neighbor and left that man's stepdaughter injured will spend the rest of his life behind bars.
James (Jim) Dellavecchia had no reaction as he was handed down the maximum sentence plus 14 years for first-degree murder and related convictions in a Delaware County courtroom Tuesday, according to the Philadelphia Inquirer.
Dellavecchia, now 73, shot Scott Robbins and Kristen Snow, now 23, outside Robbins' home on the 900-block of Sylvania Avenue in Ridley Township the morning of Oct. 10, 2011.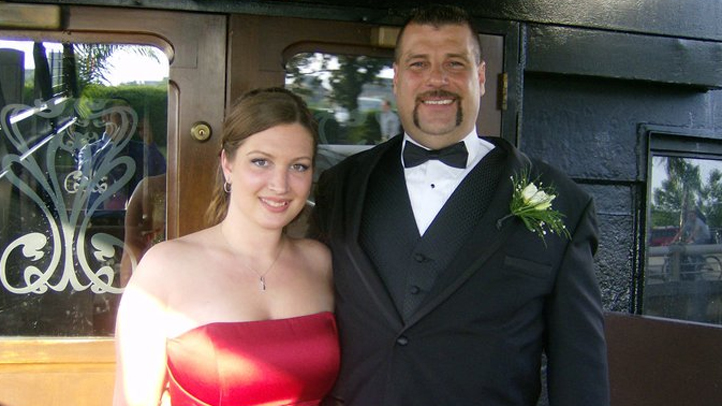 Authorities say that one of Robbins' co-workers from Metropolitan Fire and Sprinkler was picking up Robbins when Dellavecchia came outside and began shooting. Dellavecchia fired around a dozen shots, hitting Robbins four times and his step-daughter, Kristen Snow, who came outside to see what was going on, once in the stomach and still requires further surgeries, the Inquirer reported.
When police got to the scene Robbins was still able to speak.
"Our uniformed officers were able to speak to the victim, Scott Robbins, who said he was shot by his neighbor," said Ridley Township Police Lt. Scott Willoughby.
Both victims were rushed to Crozer-Chester Medical Center where Robbins died. Snow, who sustained serious injuries, underwent surgery and survived.
The shooting stemmed from a summer-long fight between the neighbors and police had visited the homes frequently, authorities said.
Police believe that Dellavecchia was tired of the noise that was made while his neighbor's shed was being built and finally snapped.
Local
Breaking news and the stories that matter to your neighborhood.
Dellavecchia voluntarily went into custody following the shooting. Once in the station, police say that he purposely rammed his head into his cell wall and had to be moved to Crozer to be treated for a "severe head injury."
"It's scary. I was in bed this morning, that's what woke me up. Scared the living daylights out of you," said neighbor Matt Hagerty.
The victim's wife was not home at the time of the shooting.