Organizers have been saying for months that public transit is the way to go to see Pope Francis in Philadelphia and on Tuesday, SEPTA announced plans that make it easier to get into Center City.
"SEPTA is doing everything possible to make public transportation convenient and efficient during the Papal Visit," said SEPTA General Manager Joseph Casey. "We now know enough about the scheduled event activities and security information to be able to adjust and finalize our plans."
Some of those adjustments include upgrades to increase capacity and doubling open stations along subway routes while the Pope is in town Sept. 26 and 27. Monthly and weekly passholders can also use credits to Pope weekend travel.
Local
Breaking news and the stories that matter to your neighborhood.
The biggest news is that riders can purchase 3-Day Papal Transit Passes for $10 – $5 if you qualify for a reduced fare – that cover travel on subways trains, buses and trolleys from Saturday, Sept. 26 to Monday, Sept. 28. Those tickets as well as tokens can be purchased at SEPTA sales locations. Cash can also be used to ride buses and trolleys during the Papal Visit.
Add in Regional Rail stops (SEPTA said the 3-day passes won't cover any Regional Rail service and vice versa) to the mix and SEPTA now offers nine stops within a two-mile walk of Logan Square along the Benjamin Franklin Parkway where Pope Francis will hold a Sunday Mass.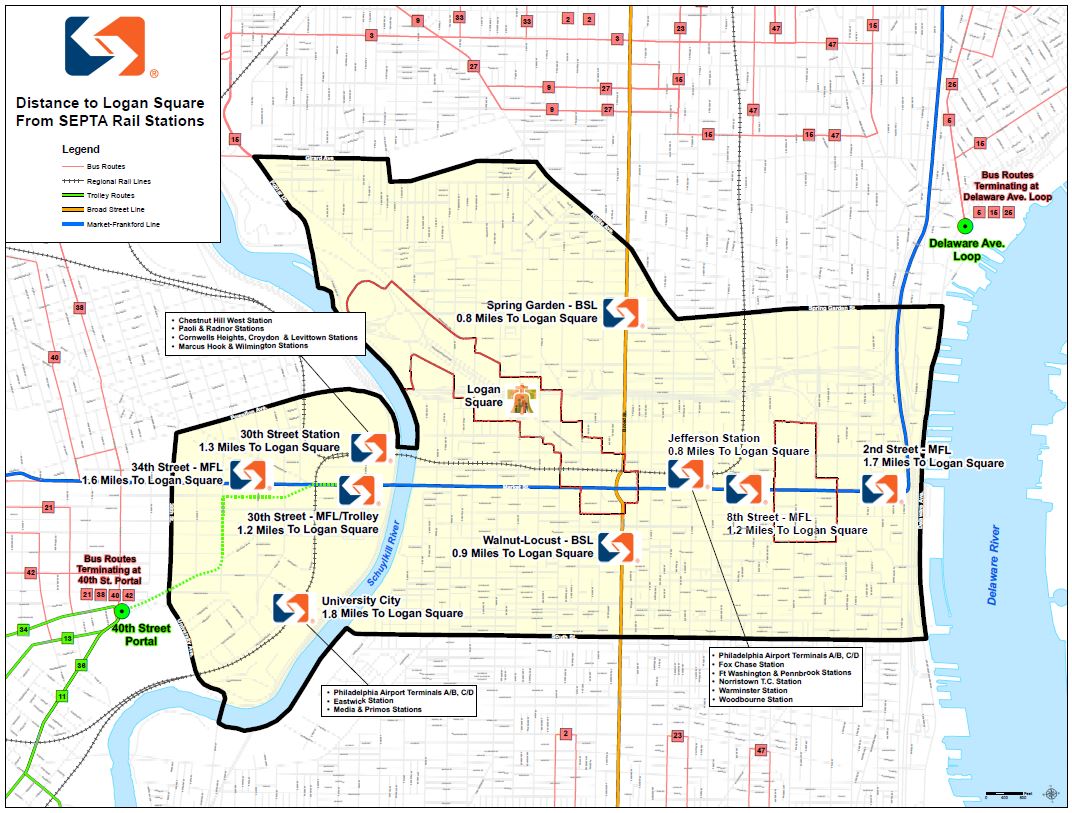 SEPTA's Market-Frankford Line will run express service in both directions from 69th Street Transportation Center to 30th Street Station before stopping at 8th Street, 2nd Street and Girard stations before stops toward Frankford Transportation Center and local service that includes stops in West Philadelphia.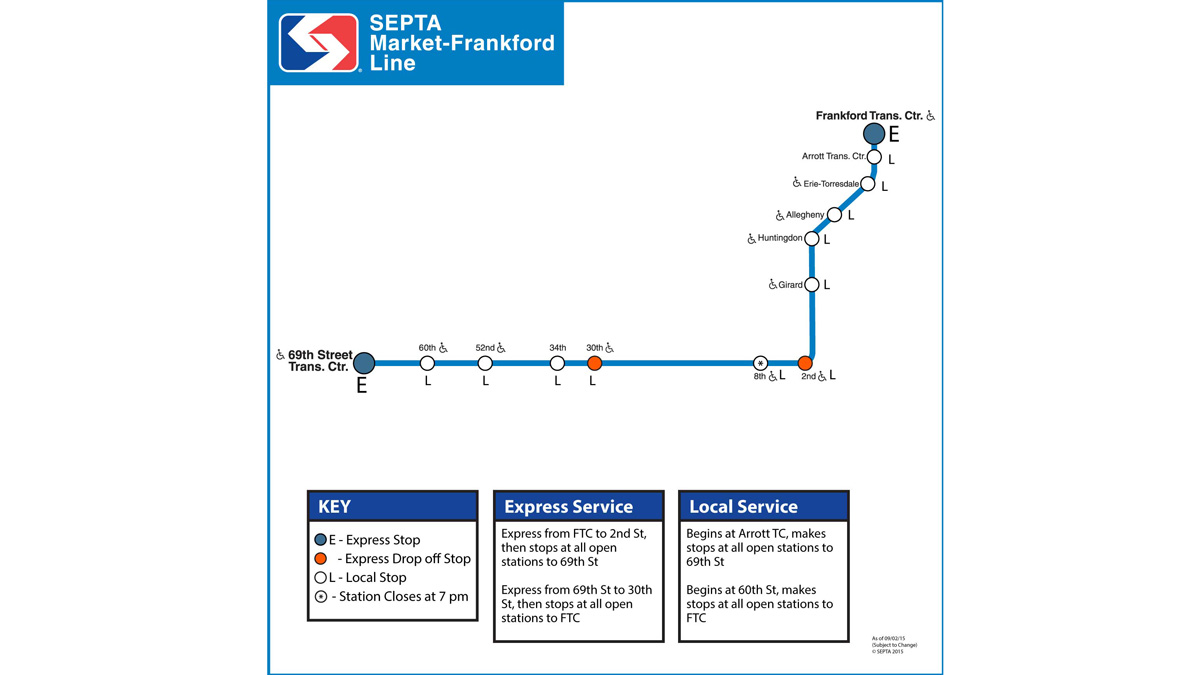 The Broad Street Line will operate express trains that will run from AT&T Station with stops at Walnut-Locust, Spring Garden, Cecil B. Moore, North Philadelphia, Erie, Olney and Fern Rock stations in both directions. Local trains will originate at Snyder Station northbound and Olney Station southbound, said SEPTA.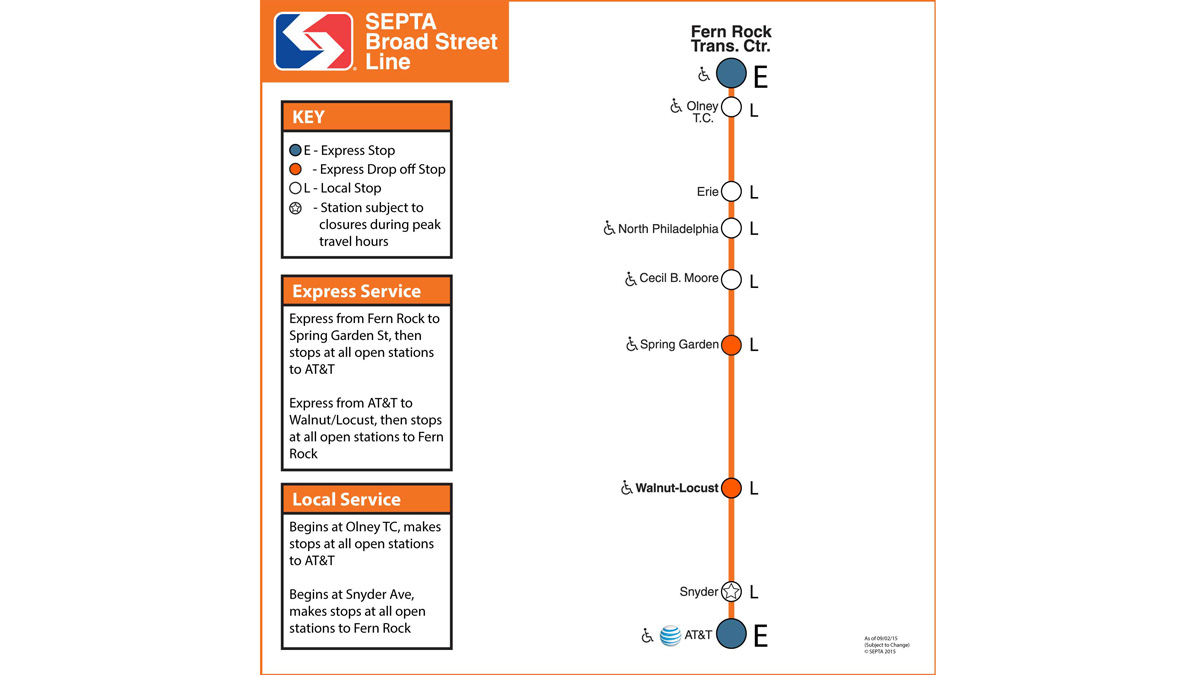 SEPTA may have added more trains but they didn't add the usual weekend overnight service to the Pope plan as trains will only run from 5:30 a.m. to 1 a.m. the next day on Sept. 26 and 17.
They also said that regular monthly and weekly passholders can use credits ($5 for monthly, $2 for weekly) toward future pass purchases through the end of the year.
SEPTA said that feedback from riders and passengers led to some of the changes.
The agency didn't announce exact plans for bus routes but does have a list of modified and suspended routes on its website.