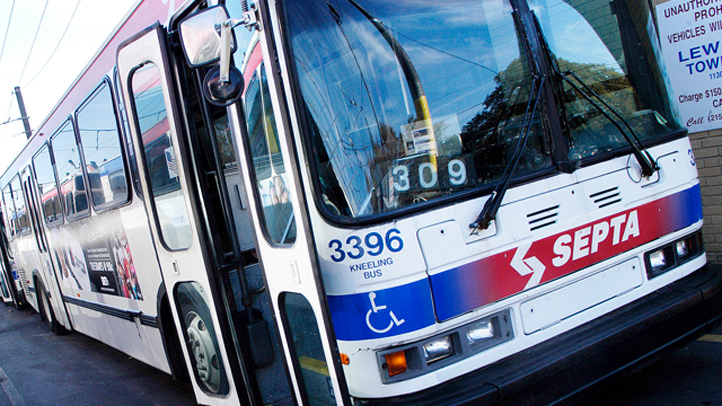 After more than four months and $7.6 million worth of repairs, a bridge carrying passengers on one of SEPTA's major rail lines reopens Monday meaning that passengers can get off the bus and back on the train.
The Bridgeport Viaduct, which carries SEPTA's Norristown High Speed Line trains over the Schuylkill River between the Bridgeport Station and Norristown Transportation Center in Montgomery County, is set to open Monday after a major structural repair project.
Local
Breaking news and the stories that matter to your neighborhood.
SEPTA closed the 3,175-foot long bridge July 8 so that all track ties, bridge timbers, railway systems and other improvements could be made after an inspection determined significant deterioration to parts of the 102-year-old span.
"The bridge ties that sit directly upon the steel structure and hold the rail in place were rotting and failing," said SEPTA's Deputy General Manager Jeff Knueppel. "Without full timber replacement, we would have had no choice but to permanently close the bridge. The completion of the project allows us to resume the safe operation of our trains across the Viaduct."
Crews from Railworks Track System of Sewell, N.J. worked 12 to 14 hours daily to ensure that bridge would open this month.
During the repair project, passengers were bused between the stations instead of just getting on or off the train at the final stop in Norristown.
"We appreciate the patience of our riders during this fourth month closure as we worked make the Viaduct safe for travel. We also thank the Bridgeport community for their understanding during the construction period," said SEPTA General Manager Joseph Casey.
SEPTA spokeswoman Heather Redfern told NBC10 that the agency plans on holding a proper reopening ceremony in the future but that they wanted to let commuters know as soon as possible about the end to disruption of their commutes.
The NHSL carries passengers from Norristown to the 69th Street Transportation Center in Upper Darby, Delaware County, Pa.
This might not be the last time the bridge needs to close. SEPTA says due to funding cuts it has put off a larger $30-million overhaul of the bridge.