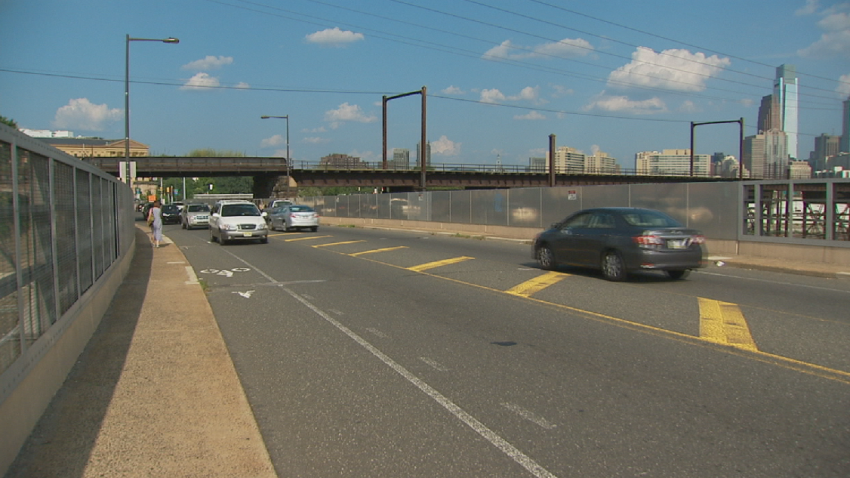 After a summer full of family vacations and road trips, a bridge repair project is coming to the Philadelphia area with major plans to be completed before the onset of another potentially snowy winter.
The construction will be to repair bridges that carry Spring Garden Street over the Schuylkill Expressway (Intestate 76), Martin Luther King, Jr. Drive, the Schuylkill River and the Schuylkill River Trail.
Starting Thursday, the right travel lane on the eastbound and westbound lanes of I-76 between Spring Garden Street and 30th Street will be closed starting at 10 p.m. for barrier placement. The lanes will reopen Friday, Sept. 5 at 5 a.m. but the stretch of road will remain without a shoulder through late November for overhead bridge work.
Local
Breaking news and the stories that matter to your neighborhood.
Also during that time, trucks 30 feet and longer will not be able to use the Spring Garden Street exit on I-76 and instead will be detoured.
If you're driving from 31st to Eakins Oval only one lane of traffic will be able to get through in either direction on the south side of the bridge and left turn lanes will be removed for Thursday and Friday from 6 a.m. until 6 p.m.
Some of the construction efforts for the bridge "face lifts" include replacing the bridge expansion joints and bearings, as well as improving drainage.
The work planned for Spring Garden Street will be done one half at a time to allow at least one lane to be open while repairs are taking place. PennDOT says at least one side of the sidewalk will also remain open so pedestrians are kept safe.
This $6.6-million bridge rehabilitation project is expected to be completed by next summer.