Close Wednesday, 'Easier' Record Friday
We came within one degree of a record Wednesday in Philadelphia, with a high temperature of 80. That was a full 20 degrees above the long-term average or "normal." Record warmth has already hit the Eastern U.S. this week from New York State to Florida. Here's a map of temperatures compared to "normal" Friday afternoon: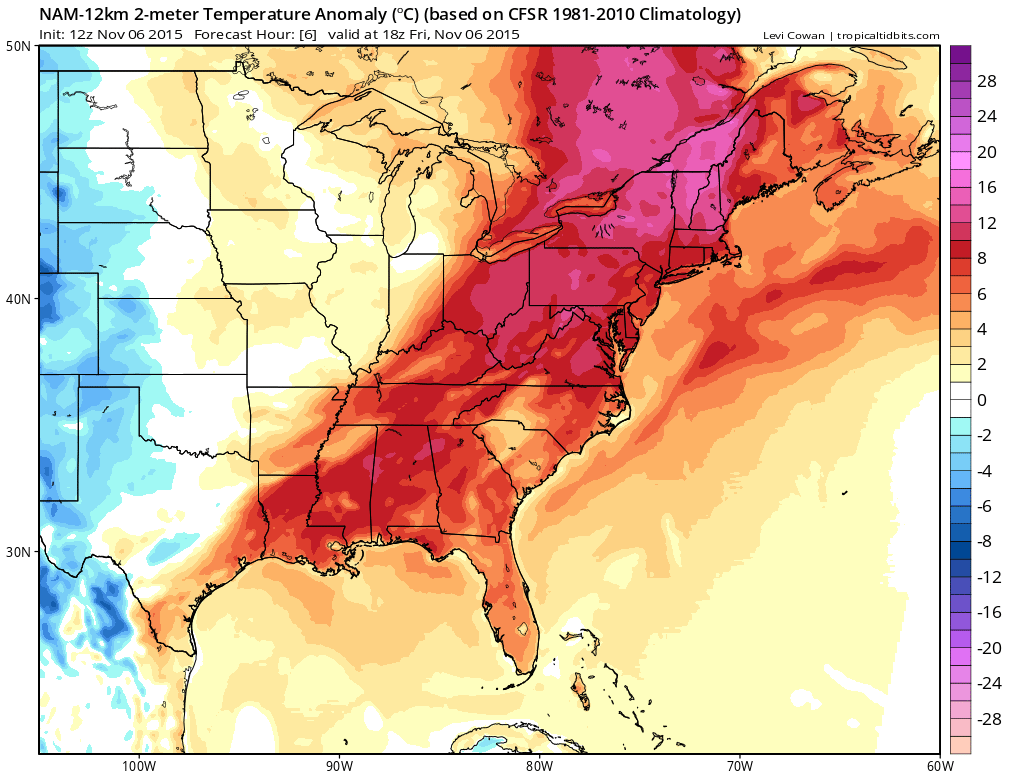 The areas in the red shades are between 10 and 25 degrees above normal! Here are some of the existing records Friday:
Philadelphia - 79
Atlantic City - 77
Wilmington - 79
Allentown - 78
Trenton - 77
Reading - 77
Mt. Pocono - 69
Local
Breaking news and the stories that matter to your neighborhood.
Not all of those records will be tied or broken, but some will -- IF there's enough afternoon sunshine.
It's All About The Sun
Temperatures were held down Thursday but a full day of overcast conditions. The atmosphere overall wasn't any cooler than when we hit 80. And Friday, the atmosphere is warm enough for us to go above 80 degrees. But it takes sunshine for that to happen. With a low temperature of 66, it won't take a lot of sun for the temperature to jump to near record levels. But often, ahead of a cold front (like Friday), morning clouds tend to break up and allow for at least some sunshine.