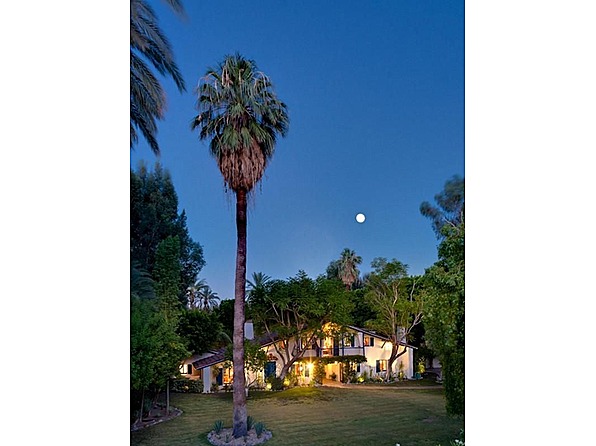 The Soldier
Ian Ranberg was a peacekeeper in the Middle East. He served his country in Korea, the Balkans, Operations Desert Shield and Storm, and more recently in Iraq.
In army fatigues, the tall, bald and spectacled man would act as a liaison between American military and the people in the country they were occupying. In Pennsylvania he held the rank of lieutenant colonel in the U.S. Army Reserves and a position as an environmental chemist with the state.
Local
Breaking news and the stories that matter to your neighborhood.
Despite his public persona, Ranberg collected and traded child pornography, authorities maintained. (NBC10 has chose to identify Ranberg since he has not been charged with the physical assault of a child.)
Like other cases, HSI agents were led to 47-year-old Ranberg through a lead from another HSI investigation -- this time in Connecticut. Agents only found remnants of explicit material in a computer's internet cache on Aug. 23, 2013, when they first searched the married father's Montgomery County, Pennsylvania home But a forensic examination of the computer led agents to believe the pornography had been moved to another device.
A search of the man's basement home office uncovered an external hard drive -- hidden in the drop ceiling. Investigators found more than 223,000 child pornogaphy and child erotica images and 500 videos on the drive.
One of the videos depicted a 12-year-old boy being raped with a sex toy at the hands of an unidentified adult, court documents showed.
Ranberg pled guilty on Sept. 23, 2014 to four charges, including possessing and distributing child pornography, before Judge Gene E.K. Pratter in United States District Court for the Eastern District of Pennsylvania. Ranberg, currently behind bars, is scheduled to be sentenced Dec. 23. He faces a maximum of 70 years in prison.
Selfies
The men and women in the CP unit are tough. Tours in the military, years of hunting down hardened criminals in other law enforcement agencies or both has trained the agents to unplug their emotions and keep their feelings hidden.
But they're still human -- moms and dads, aunts and uncles -- and the relentless deluge of ghastly imagery and accounts of abuse takes its toll.
Such was the case for Special Agent Danny's most recent CP unit investigation. The father of two, with a young face that doesn't show the stress of the job, went undercover to catch a man who advertised on Craigslist he wanted to have sex with a "pervy dad" looking to commit incest.
As part of his cover, Danny said he had an 8-year-old daughter and 3-year-old son. The men carried on a relationship over-the-phone, via text message and email for months. The man sent Danny child porn and talked about what he planned to do to him and his daughter once they met in person.
"It starts working on you because I might be at a birthday party with my daughter and here I'm getting texts from him, getting emails from him and I have to try to get in that mindframe and make it be convincing," Danny said.
The man was eventually arrested and charged, but Danny calls it the most mentally difficult case he worked during his five years in the CP unit.
Top brass recognizes the stresses involved with this type of case work. HSI agents are ordered to undergo psychological evaluations and encouraged to talk to their managers when it all gets to be too much.
"People that work in [child exploitation], make the estimation that they can handle the content and the evidence," said Crogan. "Everybody has a shelf life being exposed to this material."
"I find that the more I do this, I question more people," said Computer Forensic Agent Jim, a 43-year-old husband and father. "You arrest a priest or your arrest a banker and more people you trust. And eventually over time you don't understand how you can trust these people anymore. You start to doubt everything."
Peer counseling is offered as an emergency release valve for the stresses of the job and home life.
"You can't make somebody use it," he said. "Especially if the perception of an agent in particular thinks they may not need the help. People internalize a lot of things."
So the agents often set their own internal breaking point. If an agent says it's their time to go, they'll be rotated out of the CP unit, agency management explained.
"I actually long for the days of good old-fashioned criminals. You can work informants and they actually were just businessmen. Doing something illegal, but it was just business," Special Agent Joe said. "I worked narcotics for 11 years, there's no way I'm working this for 11 years."
Such a rotation happened a few months ago with an agent who spent several years working on child exploitation cases.
While understanding the stakes, agents do find ways to lighten the mood as they work their cases. Searching devices for evidence, agents often find what they consider to be absurd selfies of the accused.
Photos that a person would typically be embarrassed for the public to see, the pictures include men posing shirtless, flexing muscles, wearing leather harnesses and other sex outfits. The agents make sure everyone in the unit sees them.
"There are always selfies. I don't know why, but there are always selfies," Special Agent Chris said.
It's a necessary dark humor that breaks through the serious and professional exterior the men and women exude.
While it may be difficult for agents to recognize, experts, like Finkelhor, applaud their efforts and tactics. He points to an overall decline in child sexual abuse from the late 1990s to the late 2000s as an indicator that the work, in online child exploitation and other related areas, is making a difference.
"I think [it's] going to be a long-term problem, but I believe that law enforcement is making big progress even though they feel discouraged...," he said.
The increased focus on on the issue of child pornography, both by law enforcement and the public, will put pressure on all those involved in the trade, including consumers, distributors and producers, Finkelhor said.
"I think it will act to both discourage the trade, at least in the United States, and blow the whistle on those who are engaged in it," he said.
The trading of child porn, while damaging to the victims, has provided an unintended benefit to law enforcement agencies, according to Finkelhor.
"One thing that is interesting about the images, is that it does make it easier to convict people. Before images, most prosecutions of child molesters simply involved the testimony of the child, because there's rarely good evidence, and the denials of the offender," he said.
"But, in the electronic age, we now frequently have either images or some electronic exchange that occurred where the offender tried to recruit the child, or made reference to it," he said. "It adds to the harm of the child, but it can simplify the whole prosecution."
Moving On
It's been more than two years since HSI agents uncovered Sophie's abuse, at the hands of her mother and her mother's boyfriend, and the healing process continues.
"It's taken a long time, a lot of prayer and a lot of counseling, but we are doing very well overall," said John, the girl's father, as he sat in the kitchen of their suburban Philadelphia home. "There's been many hurdles along the way, but we're doing good."
Both he and his daughter underwent extensive counseling following the arrest of Lynn. It's believed that the girl has blocked out all memory of the exploitation.
"We don't know some day if it will come up and she'll have to deal with it going through puberty or middle school... It may come out one day and rear it's ugly head, but it hasn't yet and hopefully it never does," he said.
For John, however, the pain never subsides.
"Each day, even until now for example, going into Wawa, we order our food and she always walks across to get her iced tea out of the refrigerator and her being two feet away from my side, I worry every single day that something's going to happen. And I do," he said, tears streaming down his face.
Thinking back, John said he still regrets not trusting his gut.
He didn't like Paul from the moment he started dating Lynn, his estranged wife.. Even though he and Lynn had joint custody, John refused to allow Sophie to meet Paul for at least two years, he said.
"Finally, I thought I was just being overprotective. 'I've gotta relax. It's me.' And he finally came into the picture and then they started doing these bad things together," John said.
There were no warning signs, he said. The girl continued to act like a normal child and he would never suspect that his ex-wife would have sacrificed her own flesh-and-blood.
"I'm told that she was being groomed, which is a disgusting word, but she was being groomed for possibly more than picture taking," he said. "He can be a predator all that he wants but without [Lynn] exploiting my child, none of this ever happens."
Paul pled guilty to producing and distributing child pornongraphy in December 2012. He was sentenced to 25 years in prison. Lynn, however, push for a trial. She later changed her mind, though, and pleaded guilty in May 2013. The mother was sentenced to 25 years.
The plea spared Sophie the added trauma of having to testify against her mother.
Regular counseling has subsided and John is trying to move life forward for both of them. They have not spoken to Lynn nor Paul since their arrest.
John said he wants to forget it happened and not drum up old pain. He explained that he chose to share Sophie's story with NBC10 in hopes that parents could learn from their pain.
"People have to be aware that it happens. Not to scare people, but to be realistic so then they're not sitting in our shoes" he said. "Putting your head in the sand could put your own child at risk. You have to be conscious of the world and what's out there."
Agents echo John's sentiments. Over and over again, they stress the importance of monitoring a child's use of the internet and having honest conversations about the dangers they may face online. They also ask people who witness odd behavior by adults to make a report.
"If you have a suspicion about somebody and genuinely have a weird feeling, then I don't think it hurts to submit a tip," Agent Emily said. "We're not going to take a tip and then just run out and arrest someone."
The Fight Will Continue
For nearly 20 years, the online exploitation of children has blossomed and there's no indication that it will be going away anytime soon.
"Because it's an international problem and the internet is kind of an international institution, it is very hard, even if we crack down in the United States, to really make a huge dent in the circulation of the child porn. I think that's going to be a long-term problem," said Finkelhor.
Law enforcement agencies like HSI try to get ahead of criminals, but it rarely happens. New forms of anonymization is helping consumers, distributors and producers hide their identities online.
"It's an enormous fight and the advent of technology, while it's largely used for good and legitimate purposes, presents its challenges to law enforcement in how we continue to try to track down predators before they can hurt children," Walker said.
Child pornography traders have turned to software like Tor, to hide their tracks. Such methods make HSI agents' job infinitely harder unless the user takes a misstep.
"A lot of times with the different anonymization methods, you just hope they mess up. And a lot of times they will," forensic agent Jim said. "It's just like anything. We're only catching the ones that are not smart. That's just the reality."
The actions of the public -- teens in particular -- does not always help the cause.
A new trend spotted by agents and other organizations is self-victimization by teens. Pedophiles dupe some kids into taking photos or videos of themselves naked. The teens then send the imagery to who they think is a boy or girl their own age, but, in reality, it is an adult.
In some cases, the teens are being extorted to take more photos or commit sexual acts on themselves or others, officials say.
"You've got young kids and they're at a sexually curious age and they feel somewhat anonymous online and people are being deceptive and getting the kids a little over their heads and they don't know how to stop it," Collins said
Another issue: Some parents fail to understand the seriousness of the growing trend.
"A lot of parents are like 'Hey they were just being stupid online,' but the only problem is that we don't know where that [image] went. Now it's out there, we have to document it and we don't know if it's going to be traded somewhere," Emily said.
Luckily, this type of porn is not the most sought after by distributors, she said.
Awareness on the parts of children and parents is a natural way to help curb these types of crimes, law enforcement members and researchers say.
HSI, NCMEC and other organizations have all developed programs to warn kids and parents about the dangers on the internet. And their staff is well trained in delivering the dire consequences of failing to take precautions.
However, Finkelhor believes officials turn to scare tactics, at times, to get their points across.
"This idea that people are out there trying to abduct 4- or 5-year-old kids, whose pictures they find on the internet is just not at all what happens," he said.
Instead, he said parents need to have direct conversations with children at early ages to help them understand how to combat and react to situations where they might be exploited.
"Unfortunately, to educate them about this effectively we need to talk to them about sex. And a lot of people don't want to have sexual content in the curriculum of schools," he said. "In order to properly educate them, we have to talk about relationships and healthy relationships and that gets into value questions."
For the men and women of HSI Philadelphia's CP unit, this is a battle that will continue long after they've rotated out.
"This type of crime...relates to pedophiles who are acting on an urge. An illegal urge," Assistant Special Agent Walker said. "There's nothing that indicates that that urge is going to be gone in 40 or 50 or 100 years. The challenge for law enforcement is to continue to adapt."
---
RELATED STORIES
---
Editor's Note: This special project features explicit content that may be disturbing to some readers. NBC10 does not identify victims of sexual abuse. To protect against further victimization, names -- including those convicted -- have been changed. Because of the nature of their work, NBC10 agreed to only use the first names of Homeland Security agents.