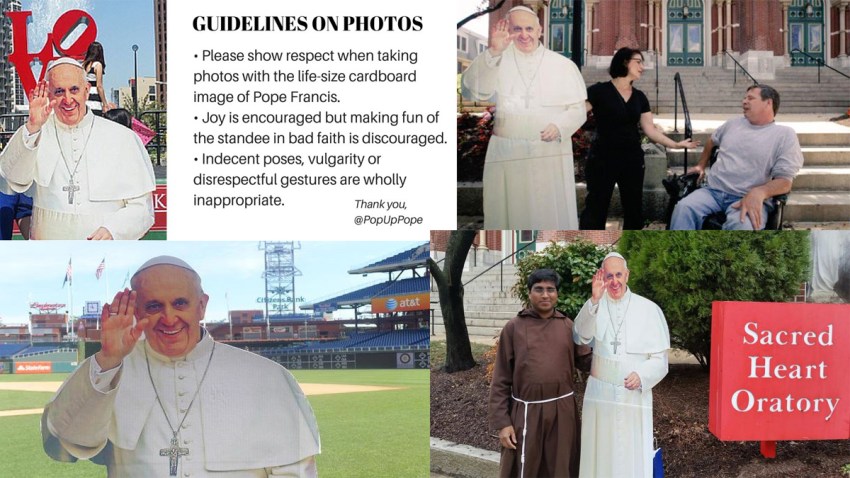 We're still about a month away from Pope Francis' arrival in Philadelphia, but locals have created some replications of the pontiff that are making their way around the city.
The Twitter account @PopUpPope put together a cardboard image of Pope Francis that has shown up at various Philly monuments.
On the back half of the Pop-up Pope's figure is a collage of Pope Francis' life and past, filled with pictures and stories of the pontiff.
Local
Breaking news and the stories that matter to your neighborhood.
The papal-themed handle encourages creative and joyful poses or pictures with the life-size cutout, but did have a few reservations.
From a tweet Wednesday morning, @PopUpPope announced, "Please show respect when taking photos with the life-size cardboard image of Pope Francis ... Indecent poses, vulgarity or disrespectful gestures are wholly inappropriate."
The Pope Francis look-alike has visited Citizens Bank Park, Wilmington, Delaware and Center City, and will likely continue to make its way around the City of Brotherly Love in the weeks to come.