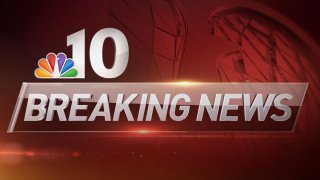 A 2-year-old girl who was abducted in York County, Pennsylvania, was found safe in Philadelphia early Sunday evening.
Police said the girl was inside a vehicle on Concord Road in Springettsbury Township at 3:23 p.m. Sunday when the vehicle was stolen. They also said they were searching for a 27-year-old woman in connection to the girl's disappearance and an Amber Alert was issued.
At 5:57 p.m., a 911 caller reported seeing the stolen vehicle along the 700 block of East Clearfield Street in Philadelphia. A Philadelphia police supervisor then found the vehicle with the 2-year-old girl inside.
The girl was taken to St. Christopher's Hospital for Children for observation and was not injured.
No arrests have been made in connection to the girl's initial disappearance. Police have not yet revealed if the 27-year-old woman they were searching for in connection to the girl's disappearance will face charges.