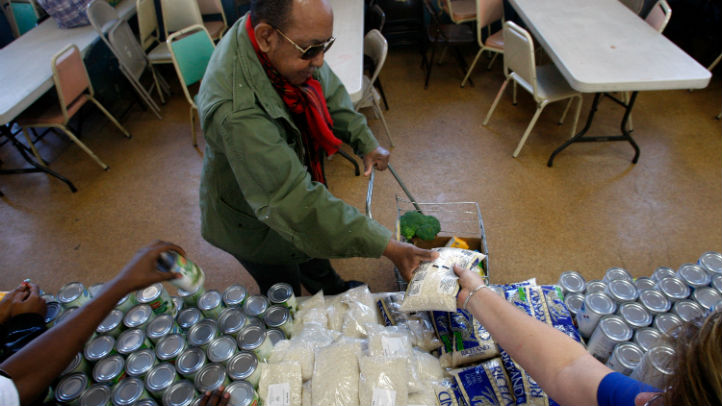 A number of local hunger-relief organizations are coming together this week during the Democratic National Convention to rescue food leftover from DNC events throughout the city and ensure it gets donated to people who need it.
In the City of Philadelphia, one in four people are food insecure -- twice the national average -- according to the Greater Philadelphia Coalition Against Hunger. The Coalition and other local groups saw the DNC, projected to draw some 50,000 visitors to the city for numerous events all week, as the perfect opportunity to save leftover food to donate to food banks and other support organizations.
"We know from the Pope's visit last year that large events lead to increased tourism, which also leads to increased food waste," said Megha Kulshreshtha, founder of Food Connect, which is also participating in the effort. "With an estimated 70 billion pounds of food wasted in America each year, we knew we needed to form a collaboration to rescue as much of it as possible for those facing hunger in our area."
Local
Breaking news and the stories that matter to your neighborhood.
The collaborative effort to save the leftover DNC food also includes Philbundance, the Philadelphia Food Policy Advisory Council, SHARE Food Program and the Mayor's Office of Community Empowerment and Opportunity.
People wishing to donate excess food or volunteer can do so via an app: Download it for iPhone here or for Android here.
Philadelphia has more than 500 food pantries and soup kitchens, and in a 2015 study, according to the Coalition Against Hunger, almost 90 percent either ran out of food or had to provide less to people in need at some point in a year.