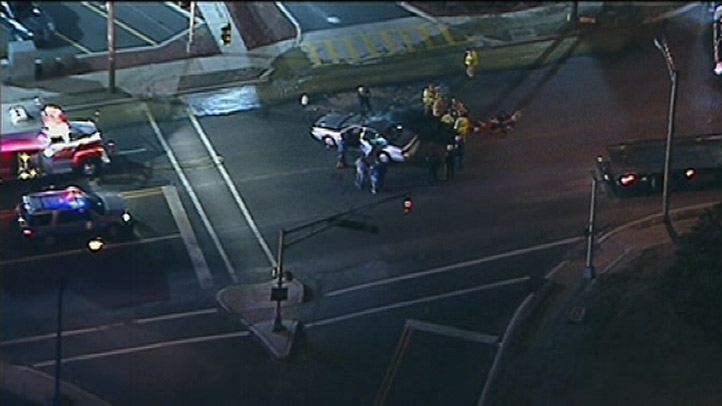 Crews were on scene trying to rescue a person that was trapped inside a car after an accident in Magnolia, Camden County. It happened Monday night outside the Arby's restaurant on 804 White Horse Pike.
Investigators say a vehicle struck a fire hydrant in front of the restaurant, causing water to flow.
One person was trapped inside the vehicle. Rescue crews were able to free the victim.

No word on the condition of the victim.