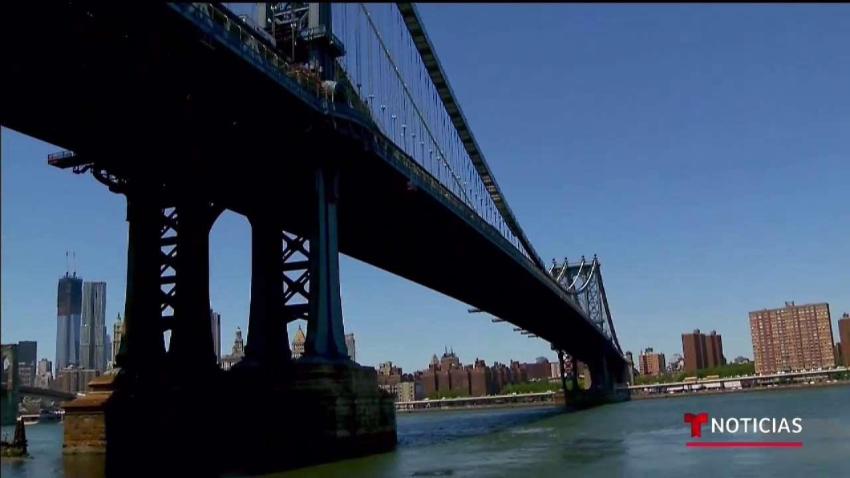 Mother Nature couldn't stop two classes of 2017 from enjoying one last trip with their high school classmates to sunny Florida.
Students from Perkiomen Valley High School in Collegeville, Montgomery County, got some extra time in warmer weather thanks to the Nor'easter that crippled the East Coast.
"It was kind of crazy because we didn't know when we were going to get home," said Perk Valley student Laura Schafer.
Local
Breaking news and the stories that matter to your neighborhood.
With Philadelphia International Airport a ghost town, it quickly became apparent that Schafer and her friends would get extra time in the Floridian warmth.
"Some people are ready to go but some people are excited because we got so much extra time," the Schwenksillve teenager told NBC10 Wednesday.
Around 160 members of the Perk Valley senior class and their 20 chaperones, including the principal and his wife, had been in Orlando since Saturday enjoying Universal Studios and Disney World as part of the Collegeville school's senior trip. Everything came to an abrupt stop when their Tuesday flight home was canceled.
Luckily, the Perk Valley party was able to switch rooms at Disney's All-Star Sports Resort with another local school whose trip was similarly delayed because of the storm.
Seniors from the Boyertown Area Senior High School were set to arrive Tuesday, but fate had other plans.
"They actually switched room because Boyertown High School had to cancel their flight because of the snow," said Susan Barry Schafer, whose daughter Laura, attends Perk Valley.
The change gave Schafer and her classmates extra time to ride the attractions at Disney World Tuesday night and head to Disney Springs Wednesday before their flights.
Schafer and her mom praised trip organizers for communicating changing plans and alleviating concerns over the plan to get home.

While Perk Valley students stayed in Florida, Boyertown students got a new itinerary that pushed their trip to Orlando back to Wednesday night to Sunday after some tense moments wondering if the trip wouldn't happen due to the storm. [[416102133, C]]

"That was the biggest scare," said Cathy Sullivan Saxon, whose daughter, Georgi, is a senior at Boyertown.

Everyone involved praised trip organizers for including trip insurance in the price (more than $1,000, subsidized by fundraising) meaning that no one would have to pay more despite the changed plans.
But now the vacation is over. Perk Valley students were told to be prepared to return to class Thursday.
"I'm kind of hoping that the plane is delayed, at least maybe two or three hours so we get back too late to go to school tomorrow," Schafer joked.
So what was the best part of the trip? For her it was meeting new friends before graduation.
"I've made new friends on this trip, we've been hanging out all the time, we've been together nonstop, we've like constantly laughing," Laura said. "It's honestly been one of the best weeks of my life."
No one answered the phone at Boyertown high school Wednesday -- the school was closed for a second day -- while a Perk Valley spokeswoman didn't return NBC10's call for comment. [[416147603, C]]